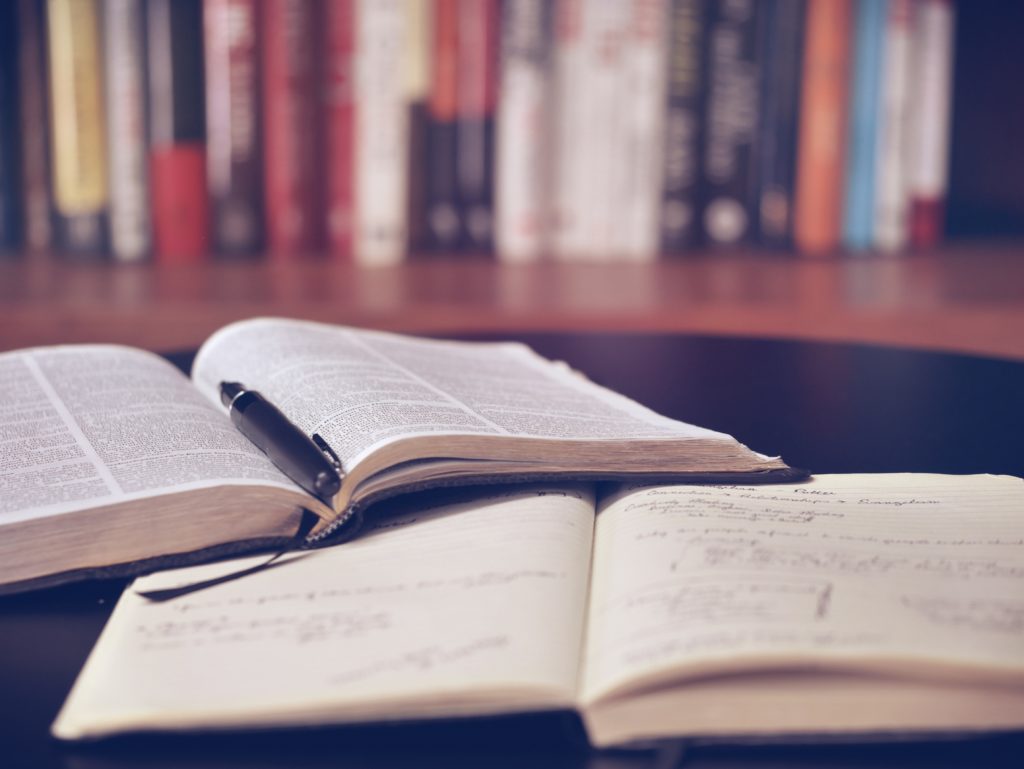 Part 1: Introduction | Part 2: Semper Gumby | Part 3: The Plan | Part 4: Bible Reading | Part 5: Bible Study | Part 6: Christian Reading / Music | Part 7: Prayer
Since we didn't quite finish covering my prayer structure last time, I'd like to wrap it up here and then share some closing thoughts about devotional life and practice.
The last part of my prayer is Supplication, or asking for things. Like many other believers, I've organized my requests by days of the week. Every day I pray for my family specifically and for any urgent matters that have come to my attention from church or school or social media. But then I pray for different areas of need based on the day of the week—
Sundays: church—the leadership, the other members of my small group, and any other needs in the body
Mondays: work (BJU)—administration, faculty, staff, students
Tuesdays—those who need to be saved or who are struggling spiritually
Wednesdays—the recently bereaved; I note the date of death and then pray for the families for 6 months or so. I know from experience that concern for the bereaved tends to wane long before the need for prayer does.
Thursdays—missions. There are several mission works with which I have particular connection, and I pray for specific needs in those ministries. God will hear "bless all the missionaries," of course, but he tells us to bring our requests, which I see as implying a certain specificity.
Fridays—health needs. Acute needs typically go on the daily list; this section is for chronic needs. Right now I pray weekly for about a dozen friends who have cancer, and a handful of others with various other chronic needs.
Saturdays—governments. I cover a specific level each week: city council, county council, state assembly, state senate, governor, US House, US Senate, White House, Supreme Court, UN. (I'm not making any statement about sovereignty with that last one; but since things happen there that affect my country, I pray.)
I typically close by praying through my schedule and task list for the day, and I end with a recitation: "Father, I give you this day. Use me, as you wish, to glorify your name, edify your people, and advance your kingdom, for Jesus' sake. Amen."
This makes for a really good start to the day, and a really sharp focus on what should be my primary motivations throughout the day.
Closing Thoughts
Several things to note.
First, these days my devotional practice takes a little more than an hour—5 to 10 minutes for maintenance Bible reading, 30 minutes or so for Bible study, 15 minutes or so for Christian reading, 5 minutes for music, and 10 to 15 minutes for prayer. Ideally I get up at 5 am and get right to it, while the house is quiet. As I've noted earlier, that means that I typically don't stay up late, but as an empty-nester that's a realistic option for me.
Saturdays and Sundays, of course, I can take a little longer.
If I have time, I'll sometimes add a couple other items to the chain. Sometimes I'll watch a Logos training video to sharpen my skills with my Bible study software; and if I have time, I'll quickly scan the day's headlines to orient myself to what's happening Out There. Stewardship, conversation hooks, general awareness.
Second, let me reiterate that I don't intend this to be a pattern for anyone else. I've intentionally used tentative language in these posts; I'm absolutely not suggesting that you have to do these things, in these ways, in order To Be A Good Christian. What I'm doing these days is working really well for me these days; but I'll change pretty much anything if I think I can make better spiritual progress in some other way, and particularly if I find my routine getting, well, routine. I share these things in the hope that someone might harvest a useful idea or two, and that someone stumbling along might be motivated to spend more time with his God.
I cannot tell you how significantly this regular devotional practice has revolutionized my walk with God and my consequent daily life. It pays infinite dividends, and God helping me, I will not short-cut it.
May the road rise to meet you, my friend.
Photo by Aaron Burden on Unsplash