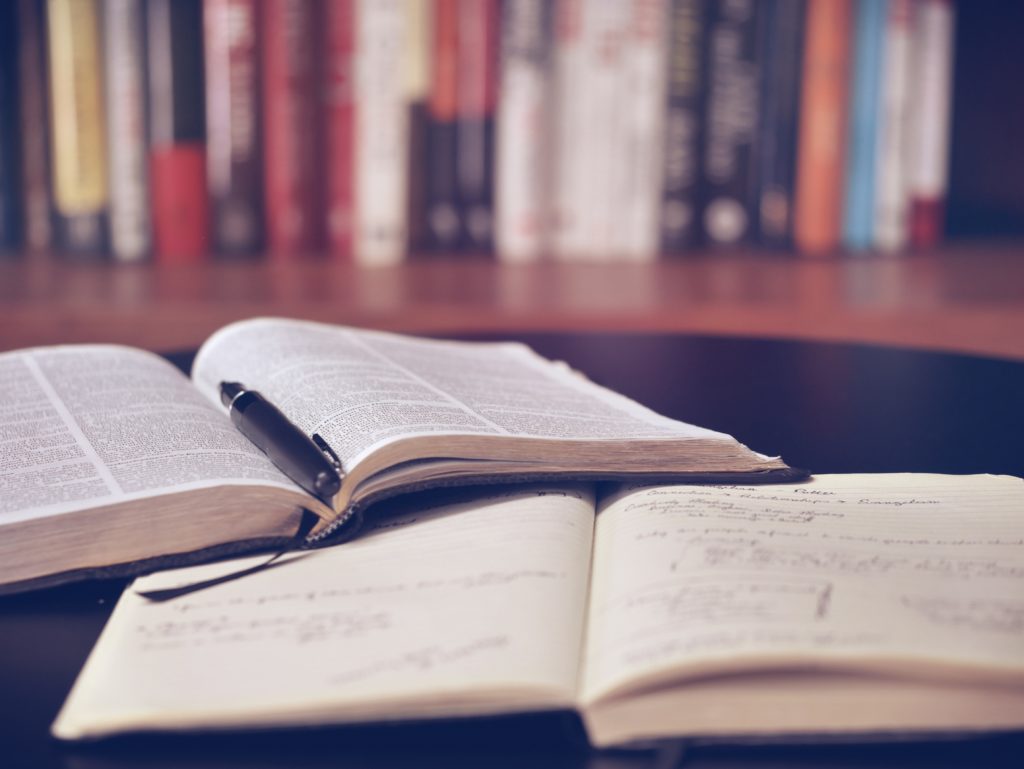 Part 1: Introduction | Part 2: Semper Gumby
I've noted already that your devotional time should be purposeful. So what is its purpose?
I'd suggest that the purpose is pretty simple: to support and increase your intimate knowledge of God so that you can serve and represent him as he wishes, for the promotion of his glory.
As we've seen in an earlier series, that knowledge of God grows primarily through the means of grace: Scripture, prayer, and fellowship with other believers. Since your devotional time must involve some private activity, it will likely be focused on the first two of these; it will involve time in the Scripture and in prayer, and it should issue in private worship.
Over the years I've tried different ways of exercising these means of grace. For most believers it starts simply; you should take baby steps, lay out achievable goals, and build some momentum by seeing some consistency in those little victories.
So as a baby Christian, my first need was just to do something involving Scripture and prayer, and to develop a pattern of doing it regularly. Daily is great, but regularity of any kind is a step in the right direction.
Over the years, as your maturity and discipline increase, the pattern may grow more complex, or it may simply involve a bit more time. But it will develop and change.
I've found that a difficulty with regular devotions is keeping it fresh. When I was younger, I needed more variety in my life than I do now; in fact, I rather enjoy the familiarity of a regular system these days. But every day I need to keep my easily distracted mind focused, and I find that varying things one way or another helps with that. I'll note some of those variations as we proceed through this series.
Right now my devotional time has these primary sections, derived from the purpose stated above.
Bible reading
Bible study
Christian reading
Music
Prayer
I'll describe each of these in further detail in future posts.
As to overall pattern, I've settled on a daily frequency, for the simple reason that I need the daily workout. Almost daily I tell myself, "Dan, you've been a Christian for 60 years. You ought to be better at it than this." I regularly surprise myself by the ease with which I turn from the path; I am indeed "prone to wander." So I return to my spiritual roots every day to drink from the fountain of God's grace.
I've also settled on having devotions first thing in the morning. I wake up quickly and happy—something that irritates people, I know—and the fact that I have a clear mind and a spirit of energetic hopefulness for the day ahead means that it's a good time to meet with God.
A word about that waking up business. I know that people are all different, and I really don't think this is a moral issue. I've noticed over the years, however, that our culture puts a lot of pressure on us to stay up late enough that it's not likely that those of us with 8 am commitments are going to get 8 hours of sleep, which is what most people need to function at their best level. A while back I decided to make that a priority, and I go to bed earlier than most people.
Sure, that means no more late-night TV, but there's nothing much worth watching there anyway. And little to no late-night sports, but the highlights will be on YouTube first thing the next day (actually a lot sooner than that). And in return for those trivial sacrifices, I get a full night's sleep and wake up energetic and happy.
For me, it's a no-brainer.
I didn't used to be a morning person. I wonder how many people think they're not a morning person when they actually could be.
Again, not a moral issue. There's no particular virtue in being like me. But the change has made a remarkable difference in my day-to-day experience—of devotions, and of a lot more.
Next time we'll begin looking more closely at the components of one Christian's devotional practice.
Part 4: Bible Reading | Part 5: Bible Study | Part 6: Christian Reading / Music | Part 7: Prayer | Part 8: Conclusion
Photo by Aaron Burden on Unsplash