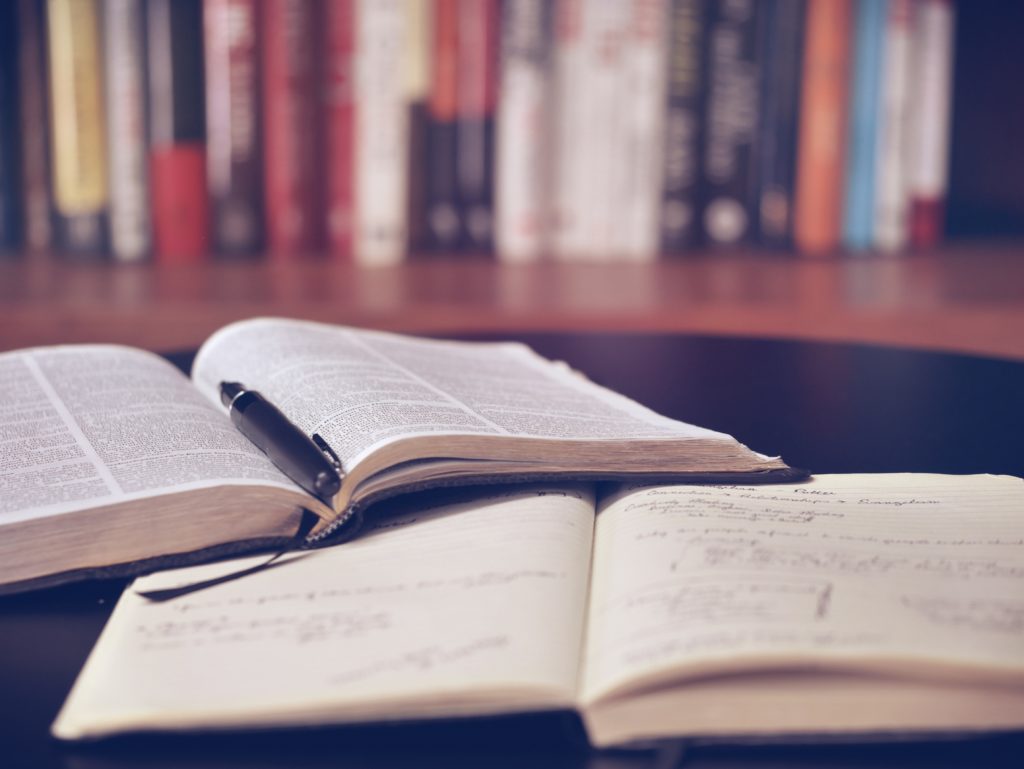 The fact that there are false ideas and legalism about our practice of personal time with God is no indication that we shouldn't have such a time, or that we shouldn't take it seriously.
What are some indications that you take it seriously?
You make it a priority. You engage in it even when there are other things that need doing, or when it's inconvenient. It may even require you to sacrifice some other activity—or maybe it won't. But you're determined to get it done.
It's not haphazard. It's not going to happen just once in a blue moon, when you happen to think about it, or when some sermon or group Bible study makes you feel guilty. It's probably regular—every x period of time, and lasting for y minutes, give or take—but maybe not, if your daily schedule is less predictable than average.
It's purposeful. You have an end in mind—personal closeness with the Father, Son, and Spirit, and preparation for effective service to and for them—and you keep that goal in mind as you proceed.
It's thoughtful. You put mental effort into planning and designing it; you seek input from other believers, whether in person or in writing, and you consider how those practices might or might not help you reach the goal.
It's practical, flexible, and creative. You try new things to see whether they'll move you toward the goal, and you cast off practices that don't seem to do that. Continuous improvement. ISO 9000.
It's personal. As I've noted earlier, it's more like a date than a business meeting. You protect it from becoming routine or mechanical; you seek God's presence, and you delight in it.
It's real. As in a marriage, you have your good days and your bad days, but the relationship persists.
What this means is that the way you have devotions will probably change over time, as your life circumstances change—
I have a job with predictable responsibilities and hours; my schedule changes somewhat every semester, but for that semester it's pretty much solid. Back when I was working in retail or in food service—boy, that was a long time ago—I had a different schedule every week, and I just had to pretty much figure life out a few days at a time.
Over the years my family circumstances have changed. When I was single, I had a lot more flexibility in my schedule; when my wife and I got married, we had to consider one another. Then when the kids came along, well, it was just chaos for a while, and parents have an obligation to prioritize the health, safety, and general well-being of the little progeny. Now our kids are both grown and taking care of their own responsibilities, and we have more schedule flexibility again. We can go to bed when we want, and nobody's going to keep us up half the night. Probably.
Devotions for a young mom are going to look very different from what I do, and there ought to be no guilt for either of us regarding those differences. You evaluate your circumstances, you calculate what you need, you lay out a plan to meet those needs given the circumstances, and you do the best you can. You try to be consistent, but exigencies happen, and God knew they were going to happen—in fact, ordained that they would happen—so you go with the flow and keep your thoughts Godward even in the middle of the maelstrom.
It's about the relationship, not the details of your carefully designed process.
Now, I'm about to appear to contradict myself.
I'd like to take a few posts to lay out what my devotional life looks like at the moment.
It's not a pattern for anybody else; in fact it's not even a pattern for me, in the sense that it changes all the time, as needs require and as insights provoke. But it's an opportunity to demonstrate how and why those changes occur, and how I've adjusted the process over the years. And since we're supposed to "stir up one another to love and good works" (Heb 10.24), perhaps something I share might stimulate your creativity and inclination to try something a little different.
Might make a difference for you, or you might try one of my ideas for a while and decide to go back to what you've done before. But we're all in this together.
Part 3: The Plan | Part 4: Bible Reading | Part 5: Bible Study | Part 6: Christian Reading / Music | Part 7: Prayer | Part 8: Conclusion
Photo by Aaron Burden on Unsplash