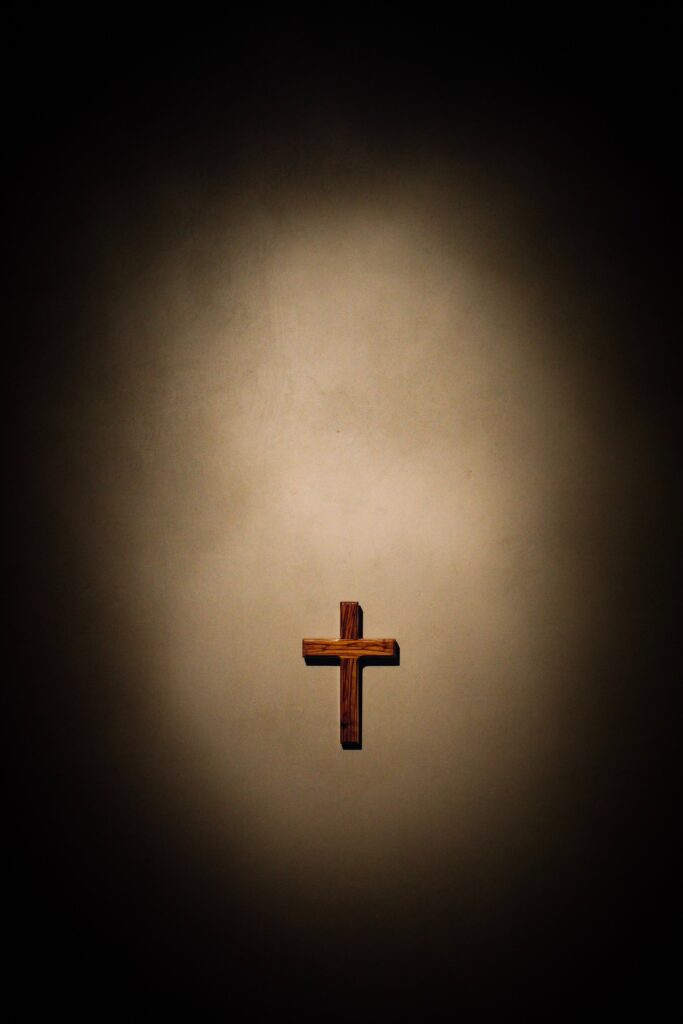 Part 1: No Such Thing | Part 2: Eternal Values
So Paul begins his walk with God by reorienting his values away from those of the world—what we might call his culture—and toward things of eternal value, specifically the kingdom of God and his own calling to devote himself to it.
What's next?
I began the previous post with a list of passages in which Paul confesses his own sinfulness. Bible students have often noted that these statements span almost the entire length of Paul's ministry: 1 Corinthians is written relatively early during his traveling ministry, while Ephesians is written from prison, and 1 Timothy is written after his release from prison, during his later travels. The same students have noted that these statements seem to crescendo—that Paul's estimation of himself early in his ministry ("I am the least of the apostles") is less severe an indictment than his estimation years later ("I am chief of sinners").
Paul began his ministry with a distrustful view of himself, informed by the kind of person he had been before he met Christ; and as he served, he seems to have grown increasingly distrustful of himself, despite the fact that the Spirit of God was working in him, through time, to conform him more and more to the image of Christ (2Co 3.18).
Someone has said that the closer the Christian comes to Christ, the more he is illuminated by Christ's glory, and consequently the more easily and clearly he can see his own sins. If you think you're doing pretty well, then you probably need to turn on the light.
I'm amused when I hear someone on the news say that their friend simply isn't capable of whatever disgusting thing he's been accused of. Of course it's appropriate to consider evidence of a person's good character and reputation when deciding whether an accusation is credible or not, but the fact is that under the right set of circumstances, pretty much anybody is capable of pretty much anything. I've found myself surprised—shocked—by my own reaction to various kinds of stress, and I suspect you have too. This human condition is the stuff of all sorts of literary plots. As the prophet Jeremiah observed more than 2500 years ago,
The heart [is] deceitful above all [things], and desperately wicked: who can know it? (Jer 17.9).
Paul was not self-focused; he didn't spend his days beating himself up mentally for his failures and shortcomings. But he did have a healthy distrust of his own inclinations, and he saw to it that the circumstantial doors to those inclinations were kept closed.
If you think about it, this kind of healthy distrust is liberating. It destroys frustration, for we realize that any expectations we have of ourselves are overblown. We're no longer puzzled by our failure.
And more importantly, we're driven by this distrust to the things that lead to our prospering. When we stumble into sin, we seek forgiveness, cleansing, restoration, and empowerment from the One who loves to give it, thereby restoring and refreshing our relationship with a loving heavenly Father. And when we face ministry challenges, we don't waste time trying to proceed on the strength of our own ability and wisdom; we take time to seek strength and wisdom from the Father, who pours it out abundantly, thereby delivering ourselves of the wasted time and effort that would yield, at best, only mediocrity.
Paul describes times in his life when he was under the burden of his own mediocrity. He tells the Corinthian church of a time during his ministry that "we were pressed out of measure, above strength, insomuch that we despaired even of life" (2Co 1.8). His response? "But we had the sentence of death in ourselves, that we should not trust in ourselves, but in God which raiseth the dead" (2Co 1.9). Another time he pleaded with God to remove a "thorn in the flesh" from him, and heard Jesus say, "My grace is sufficient for thee: for my strength is made perfect in weakness" (2Co 12.9).
We're broken and unreliable. We don't solve that problem by patting ourselves on the back and repeating positive affirmations about how good and strong we are. We solve it by recognizing the truth and then going to the One who is unbroken and infinitely reliable, relying on his wisdom, strength, and grace to bring us through to ministry success.
Part 4: A Clear and Uncontested Goal | Part 5: All In. Every Day. | Part 6: Pray. Hard.