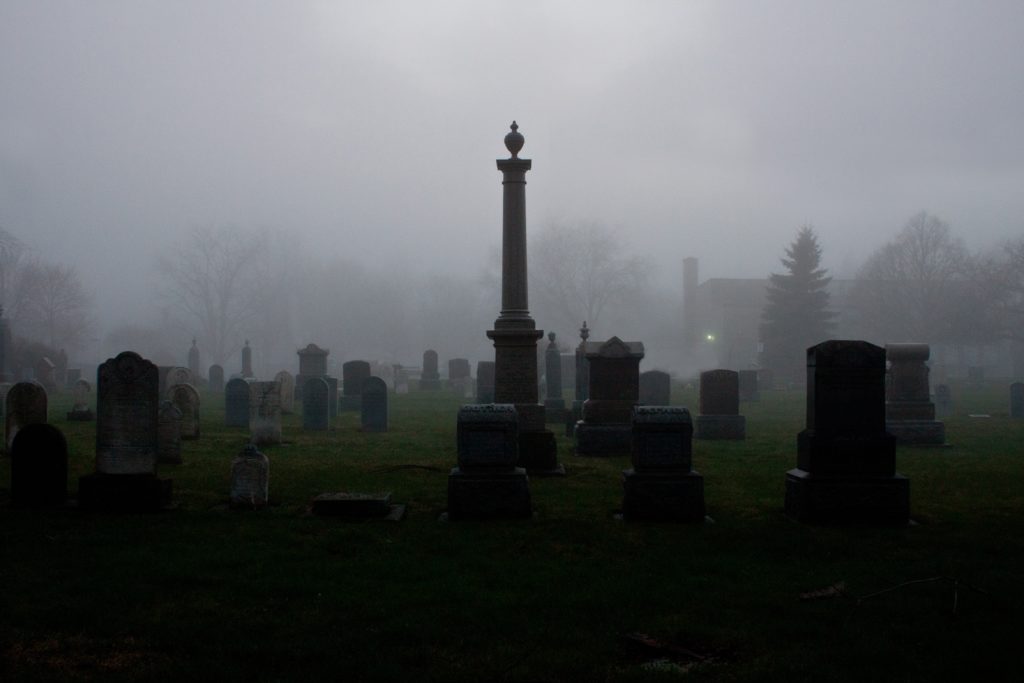 Part 1: Introduction | Part 2: Preparing | Part 3: The God of All Comfort | Part 4: Life (from Death) in the Body | Part 5: Joyful Grief
We're willing to go through painful things if there's a purpose behind the pain. Athletes do this all the time: they deny themselves foods and activities that might interfere with their training; they push themselves physically, through weariness and even pain, because they want something that makes the weariness worth it—a skill, or a new level of strength, or a precision of movement, or an extra microsecond of response time.
Our hypothetical athlete shows us that we'll not only endure hardness, but we'll choose to endure it, if we want the outcome aggressively enough.
One of the most significant things the Bible tells us about us is that we're not random. God made us, and for a significant purpose—relationship with him. And he has designed us, individually, to fulfill that purpose. Further, every step we take, every phase of our lives, every incident along the way is designed to bring us to that good end.
Even the bad stuff. The hard things.
Peter spends a whole epistle (his first one) on that. Paul tells us that more concisely in 2 Corinthians 1.3-5—
3 Blessed be the God and Father of our Lord Jesus Christ, the Father of mercies and God of all comfort, 4 who comforts us in all our affliction so that we will be able to comfort those who are in any affliction with the comfort with which we ourselves are comforted by God. 5 For just as the sufferings of Christ are ours in abundance, so also our comfort is abundant through Christ.
What's Paul saying here?
God takes us through hard times for a purpose:
He directs our path through a difficult experience.
He comforts us throughout that experience—and the comfort is measurably enough to get us through.
We learn of his comfort by the experience of it.
Now we have something to teach others; when they go through a similar experience, we can empathize and share our experience with them and help them through.
We've all had the experience of having a well-intentioned friend say, "I know just how you feel," when there's no way in the world that he knows how we feel; he's just trying to say something to make us feel better. But when we're going through a ragingly hurtful experience, one unlike anything we've experienced before, and someone tells us his story—one like ours—we're inclined to listen to him.
Hard times are a promotion, a new level of certification. They equip us for new levels of service; they put us in the position to help make the world a better place, and more importantly, to help make our brothers and sisters in Christ stronger believers.
I first learned this principle when my Mom died. She was one of those people that everybody liked; she was genuine and unassuming, with the ability to enjoy a social situation without being in the middle of it. When I was 28, she was diagnosed with advanced cancer—the surgeons took a look and just closed her up again—and she spent the next year dying a slow and painful death. One of my sisters cared for her for most of that year, and my other sister and I were with her when she died.
That was excruciating.
As her friends began lining up at the door with casseroles and words of consolation, I found myself learning a lot. Before, as I had stood in receiving lines at funeral homes, I had always wondered what to say. How do you make it all better? What's the magic phrase that will solve this problem and take away the pain?
I learned that that's not it at all. There's nothing you can say to make it all better. It's not about the words.
But you can be there. You can grieve with the loved ones. You can share memories of the impact the deceased person had on your life. Fond memories. Happier times.
The ministry of presence.
And that experience has rendered me a bit more useful and helpful, and a little less clumsy, around the grieving.
Pain with a purpose. Sometimes we would even choose it.
We'll wrap this all up in the next post.
Photo by Scott Rodgerson on Unsplash