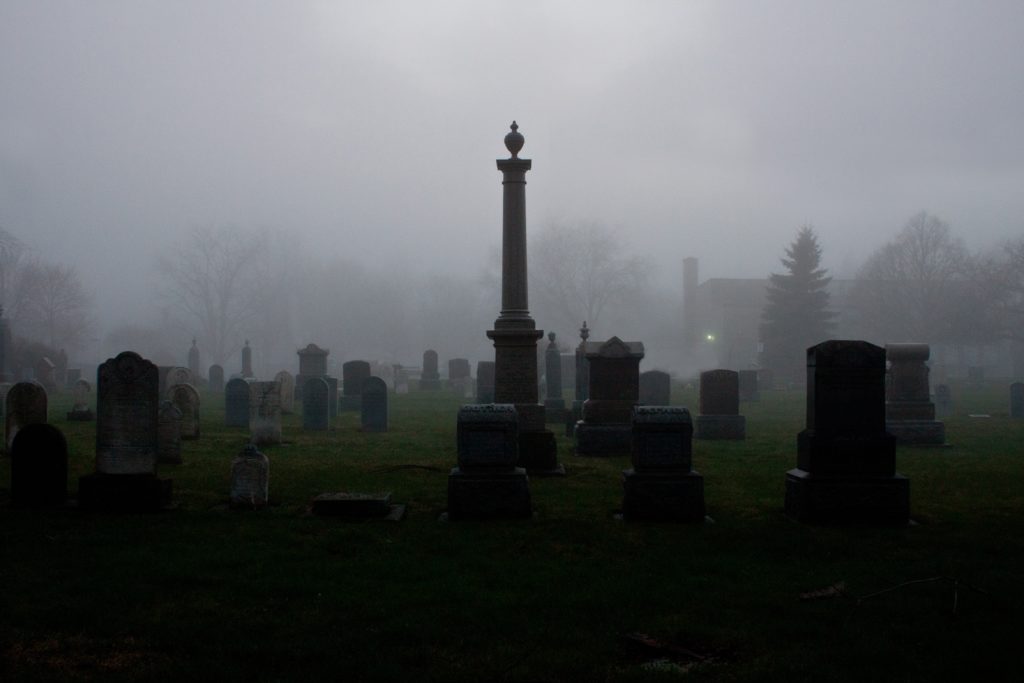 Part 1: Introduction | Part 2: Preparing
Once you've gotten ready to die, all kinds of things start to happen. And as the recipient of these things, you're now in a position to take dominion over death—to start untwisting its perversion and turning it to good ends. For the rest of this series I'd like to suggest four ways to do that.
The first comes from your new status as a child of God (Jn 1.12). Since God is now your Father, you are the recipient of his affection, and you are under his care. If you have children, you know how you respond viscerally to their needs and cries for help, and how you weep when they weep. We do that because we're in the image of God, and he does that.
Just as a father has compassion on his children,
So the Lord has compassion on those who fear Him (Ps 103.13).
Our Father is, as Paul tells us, "the Father of mercies and the God of all comfort" (2Co 1.3). It's his nature to come to us in our loss and grief and frustration at the death of someone we have loved, and to bring us comfort.
And since he's God, who knows all things and can do all things, he's not going to be one of those well-intentioned comforters who awkwardly try to say something, anything, to make us feel better and often just make us feel worse.
Because he knows us perfectly, he knows perfectly how deep the hurt goes and how unfair it all seems. And he knows exactly what we need.
Here's just a sampling of what he says to us—
The Lord is near to the brokenhearted
And saves those who are crushed in spirit (Ps 34.18).
God is our refuge and strength,
A very present help in trouble (Ps 46.1).
Do not fear, for I am with you;
Do not anxiously look about you, for I am your God.
I will strengthen you, surely I will help you,
Surely I will uphold you with My righteous right hand (Is 41.10).
Do not fear, for I have redeemed you;
I have called you by name; you are Mine!
When you pass through the waters, I will be with you;
And through the rivers, they will not overflow you.
When you walk through the fire, you will not be scorched,
Nor will the flame burn you.
For I am the Lord your God,
The Holy One of Israel, your Savior (Is 43.1-3).
My grace is sufficient for you, for power is perfected in weakness (2Co 12.9).
These are not just words, feeble attempts to make us feel better because the speaker is sad that we're sad.
These are robust promises from the God who made—and kept—covenants with Adam and Moses and Abraham and Isaac and Jacob and David. And with his beloved Son.
He makes these promises, he means them, and he puts his incomprehensible power behind them and brings comfort and peace to you. He changes you from the inside out; he helps you in your trouble; he strengthens you; he upholds you; he protects you; he empowers you, not just to go on, stumbling into an uncertain and meaningless "new normal," but to take dominion over this defeated enemy called death, to build castles from the rubble, to exchange beauty for the ashes (Is 61.3).
This isn't just about feeling better—though that's certainly part of it.
It's about dominion.
It's about the kind of supernatural power that turns defeat into victory, evil into good (Gn 50.20).
And when you've gone through something as crushing as bereavement with someone as great and good as your Father, the relationship becomes deeper than it ever was before.
And now even greater good lies ahead.
We'll look further into that next time.
Part 4: Life (from Death) in the Body | Part 5: Joyful Grief | Part 6: Pain with a Purpose | Part 7: Closing Thoughts
Photo by Scott Rodgerson on Unsplash