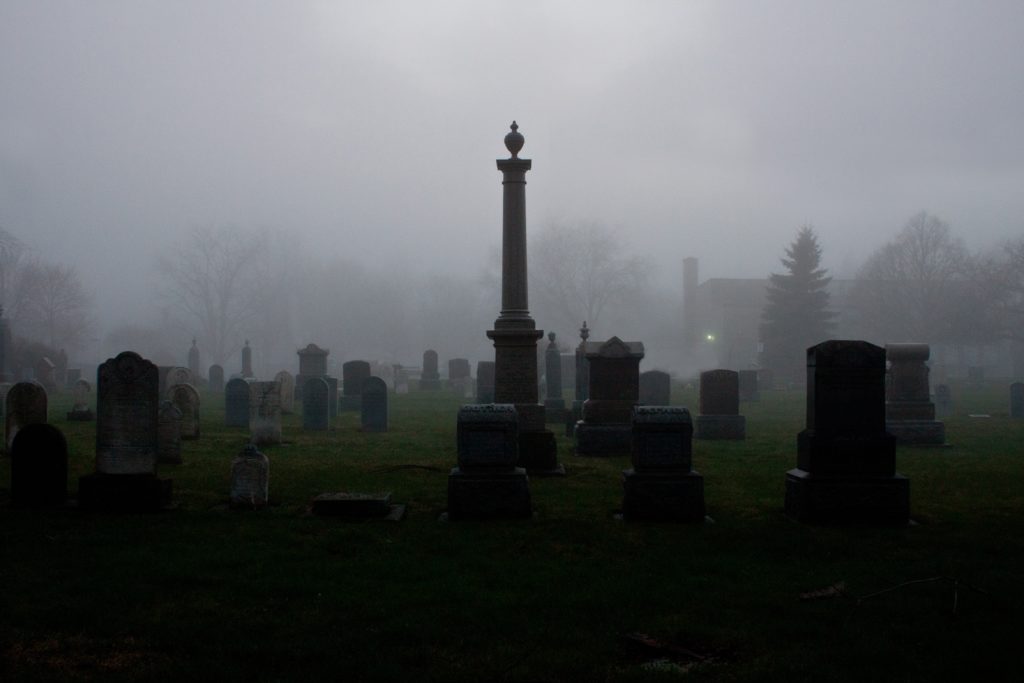 Last time we noted that death is certain for all of us—not just when there's a pandemic—and that death is not the way things were originally designed. We raised a question: can our approach to death "work with the design and purpose of the universe to restore civil order even as the acrid smell of burning tires lingers in the air"? Can we take dominion over death?
I'd suggest that we can.
How do you take dominion over an enemy that will certainly defeat you?
Well, you start by getting ready for it.
I'm not talking here about dietary supplements or life insurance. The supplements, if they work at all, aren't going to work forever, and the insurance is more about getting other people ready for your death than getting ready for it yourself.
No, I'm talking about really getting ready.
It's coming, sooner or later. And when it comes, your life is going to change significantly.
You're not going to fall asleep and pass into oblivion, temporary or permanent. You're going to be alive, sentient, as much your personal self as ever.
And what kind of life you're going to be living will have been determined by how you prepared for something you knew was coming.
So how do you prepare?
Interestingly, there's someone who has defeated death—died and came back to life—and he was acting not just for himself, but on our behalf:
Since the children share in flesh and blood, He Himself likewise also partook of the same, that through death He might render powerless him who had the power of death, that is, the devil, and might free those who through fear of death were subject to slavery all their lives (Heb 2.14-15).
This God-man is not only strong enough to defeat death by wrestling past it to emerge triumphant from the grave, but he's just as good as he is strong, and he purposes to share his victory with us.
With you.
He has provided a way for us to defeat this enemy just as he has.
But there's a problem—with us, not with him.
Flesh and blood cannot inherit the kingdom of God (1Co 15.50).
We need to be changed; we need to become a different sort of people. The first man became mortal because of his sin (Gn 2.16-17), and we find ourselves to be prone to sin as well. That sin—any taint of it, no matter how small or how infrequent—brings us short of the glory of God's perfection (Ro 3.23) and thus under the power of death.
And you and I, no matter how hard we try, can't be good enough to earn God's favor (Ti 3.5; Ro 6.23). If we're going to prepare well for death, we're going to need the forgiveness of the one who has defeated it.
And remarkably, he's willing—no, eager—to forgive us. "Whoever comes to me," he said, "I will never turn away" (Jn 6.37).
So how do we come to him?
We repent (Ac 17.30)—turn our attitudes away from our sin—and we believe in Christ (Ac 16.31). That is, we decide we don't love our sin anymore, and we trust Christ to forgive our sins based on the blood he shed for us. As Jesus himself preached in his earliest sermons, "Repent and believe in the gospel!" (Mk 1.14-15).
As you may know, the word gospel means simply "good news." And this is good news indeed—that the sin that overpowers us can be forgiven not by our earning it, but freely, as a gift from the one who has paid for it himself; and that this forgiveness includes the crushing of death, again by his own powerful defeat of the father of death.
And what happens then?
When this perishable will have put on the imperishable, and this mortal will have put on immortality, then will come about the saying that is written, "Death is swallowed up in victory! O death, where is your victory? O death, where is your sting?" (1Co 15.54-55).
Prepared.
But there's much more we can do to take dominion over death.
Next time.
Part 3: The God of All Comfort | Part 4: Life (from Death) in the Body | Part 5: Joyful Grief | Part 6: Pain with a Purpose | Part 7: Closing Thoughts
Photo by Scott Rodgerson on Unsplash