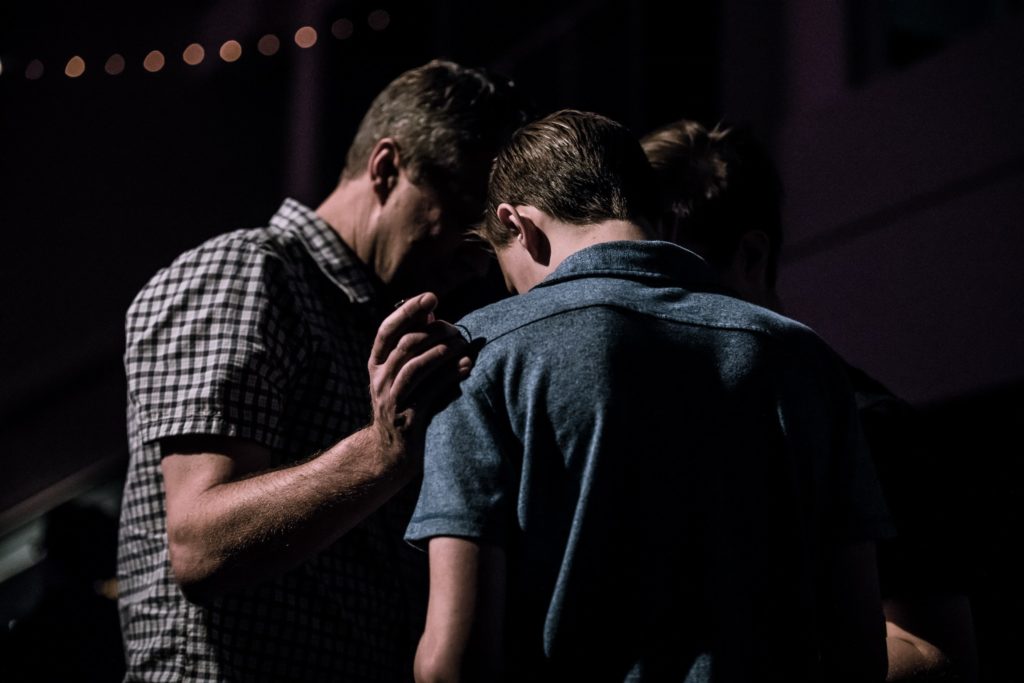 Part 1: It's Who We Are | Part 2: What It's For
It's time to look a little more closely at what we're actually doing as we minister our gifts to one another in the church.
A passage I find helpful in this regard is the opening paragraph of Ephesians 5, which is just one sentence with two main verbs that point us to how we conduct our relationships in the church.
1 Therefore be imitators of God, as beloved children; 2 and walk in love, just as Christ also loved you and gave Himself up for us, an offering and a sacrifice to God as a fragrant aroma.
Loving As God Loves
The first verb tells us to imitate God, who loves us. So, clearly, we're to love one another—and to do so as God loves.
How does God love?
The Bible gives us a lot of information about that. We can all make that topic a focus of study for the rest of our lives—and we all should.
Here are a few thoughts that come quickly to mind:
He loves us despite the fact that we don't deserve it. He loved Israel not because she was great and mighty (Dt 7.7-8), and even in spite of her constant unfaithfulness (Ezk 33.11). Jesus told us to love those who persecute us (Mt 5.43-44), and he set the example for us in the moment of his most intense crisis (Lk 23.34). We ought to love fellow believers who aren't attractive (to us) and who can't do anything for us in return.
He loves us in ways that made him vulnerable, as the examples cited above also demonstrate. By the very act of creating humans in his image, God was committing himself to dying, in the nature of his Son, at the hands of his own creatures—and to becoming one of us forever. Cur Deus Homo?, indeed.
And so he loves sacrificially as well (Ro 5.8).
We should love another like this. If we did, the lost would indeed notice. And so would our fellow believers.
Living Out That Love
One of the dangers of talking about loving people is that many in our culture take that as no more than an emotion. You feel the little thing in your heart, and you click "Like," or maybe even "Love!" and then you move on.
Biblical love isn't like that. Biblical love moves you to act; as the most famous verse in the Bible says, "God so loved … that he gave" (Jn 3.16). And so our passage tells us not just to imitate God by loving, but to "walk in love," just as Christ gave himself for us because he loved us (Ep 5.2).
In other words, we should love as the Bible directs us to.
Again, we could generate a long list of specific biblical commands and examples on how to love. But let's start with just a few of the obvious ones:
Biblical love finds its source in God himself (1Th 3.12). It's not something we can work up and then maintain. As we enrich and mature our relationship with God, the Lover of our souls, we find a "deep, sweet well of love" that flows out of us and into the needs of our fellow believers.
Biblical love finds its pattern in God himself (1Jn 3.16)—as our jumping-off verse, Ephesians 5.2, has already told us.
Biblical love invariably results in action (1Jn 3.18)—and genuine, sincere action at that. We give without reserve and without regret—a response enabled and empowered by God.
Next time, we'll consider what the outcome of this process of fellowship through active love looks like.
Part 4: Measuring Success | Part 5: Covering Both the Bases
Photo by Jack Sharp on Unsplash