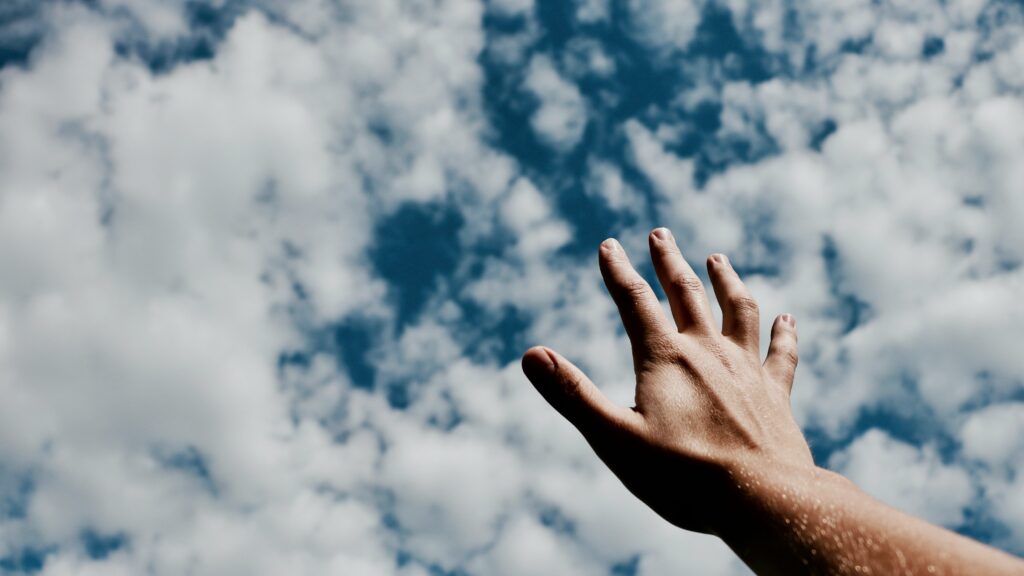 Part 1: Getting Started | Part 2: Personal Transcendence | Part 3: Transcendence in Action | Part 4: Responding with Praise | Part 5: A Case Study
To this point in Psalm 89, the psalmist, Ethan the Ezrahite, has been recounting God's faithfulness. That's all well and good when things are proceeding smoothly—when David or his descendants are on the throne. There's reason to mourn when those descendants lapse into sin or rule unwisely, of course, but the line is intact, and the promises appear to be in a position to be fulfilled. Great.
But in Ethan's day things had taken a turn. Our knowledge of the specifics is hampered by the fact that we don't know exactly when Ethan lived; as I noted in the first post in this series, he's mentioned in Kings, which was likely written during the Babylonian Exile, so he could have lived anytime up to that time period.
He describes God's "casting" of the king's "crown" "to the ground" (Ps 89.39b) and bringing "his strongholds to ruin" (Ps 89.40). This is certainly an apt description of Nebuchadnezzar's sacking of Jerusalem. He even says that God has "made void the covenant of [his] servant" (Ps 89.39a), which sounds a lot like God's curse on Coniah, mentioned in the previous post.
Is the promise to David void? Has God not kept his word?
God had said that he would discipline any Davidic king's disobedience (Ps 89.30-32). In that sense, the promise could be temporarily conditional—as odd as that sounds. But the covenant does continue (Ps 89.33); in the end, it is monergistic, not synergistic. Hosea, writing centuries earlier, had guaranteed the promise (Ho 3.4-5), and Ezekiel, writing from exile in Babylon, doubles down on it as well (Ezk 37.24-28). One commentator writes, "The promises had not failed but human understanding of God's time-scale and of the complexity of his world-rule was not sufficient to keep step with what he was doing" (DA Carson et al., eds., New Bible Commentary, 4th ed. [Downers Grove: Inter-Varsity Press, 1994], 544). Jesus Christ—Joseph's adopted Son—was presented in AD 30, reigns in heaven today (Heb 1.3-4), and will reclaim David's earthly throne in God's good time (Rev 20.4-6).
Unaware of most of this, the psalmist turns to a plea for deliverance:
46 How long, LORD? wilt thou hide thyself for ever? shall thy wrath burn like fire? 47 Remember how short my time is: wherefore hast thou made all men in vain? 48 What man is he that liveth, and shall not see death? shall he deliver his soul from the hand of the grave? Selah. 49 Lord, where are thy former lovingkindnesses, which thou swarest unto David in thy truth? 50 Remember, Lord, the reproach of thy servants; how I do bear in my bosom the reproach of all the mighty people; 51 Wherewith thine enemies have reproached, O LORD; wherewith they have reproached the footsteps of thine anointed (Ps 89.46-51).
He asks the Lord to "remember" (Ps 89.47). As I've written before, remembering in the Bible isn't what we think of when we use the word; it's not related to the power of our intellect so much as to our desire to place our thoughts on something. God obviously doesn't "forget" things—where he put his house keys, or whatever—because he can't; he's omniscient. But he does choose to place his thoughts on things: he refuses to think on our sins (Jer 31.34) and chooses to think on his promises to his people (Ex 2.24).
It's in this spirit that Ethan asks God to remember the vulnerability of his servants and his promises to their ancestors. This is an eminently reasonable request, for it calls on the very core of God's nature as a keeper of covenants.
We can do the same.
Ethan ends the psalm with a simple declaration, one that testifies to his faith in the goodness and faithfulness of God: Blessed be the LORD for evermore. Amen, and Amen (Ps 89.52).
Even though.
Indeed.
Photo by Jeremy Perkins on Unsplash