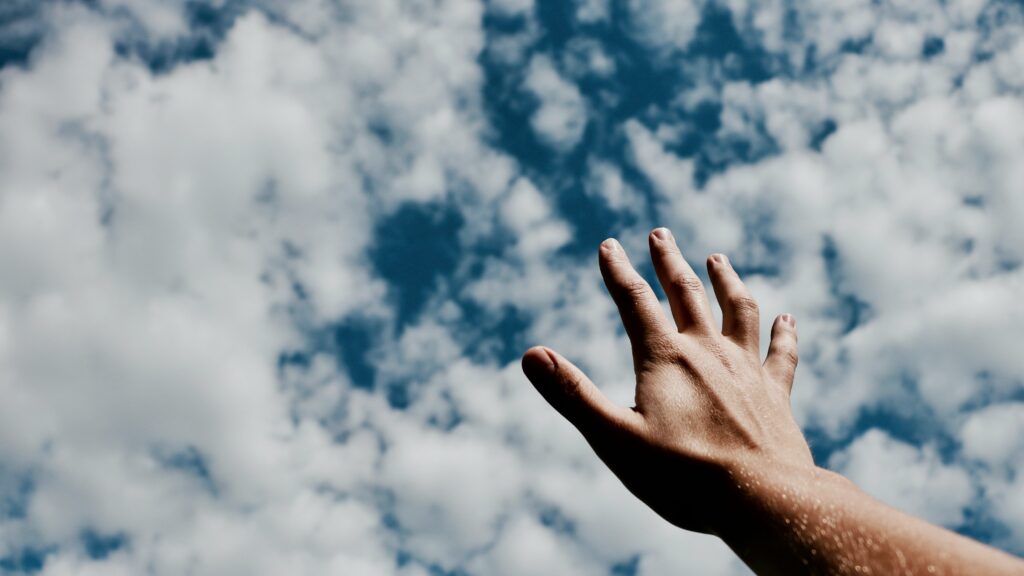 Part 1: Getting Started | Part 2: Personal Transcendence | Part 3: Transcendence in Action
Ethan the Ezrahite has outlined the ways that God's revelation of himself in creation has proclaimed both his personal characteristics and his powerful works. As he meditates on these things, he sees only one appropriate response, and he calls us to it.
That response is praise.
The psalmist writes,
15 Blessed is the people that know the joyful sound: they shall walk, O LORD, in the light of thy countenance. 16 In thy name shall they rejoice all the day: and in thy righteousness shall they be exalted. 17 For thou art the glory of their strength: and in thy favour our horn shall be exalted. 18 For the LORD is our defence; and the Holy One of Israel is our king (Ps 89.15-18).
God's people, those created in his image and protected by his mighty arm, those who see his power projected over all creation, his ability to protect and defend them in any way needed, those people respond instinctively, exuberantly, with praise, with a "joyful sound" (KJV NASB), with a "festal shout" (ESV). The psalmist speaks implicitly of the celebration at Israel's great feasts—
Passover, which celebrates Israel's deliverance from Egypt;
Pentecost, which celebrates the early summer harvest;
Tabernacles, which celebrates God's provision for the Israelites during the wilderness wanderings, and which, because of its seasonal timing, became a celebration of the year's final harvest, a kind of Israelite Thanksgiving.
Of particular interest is the Feast of Trumpets, which began with a blast on the ram's horns (Lev 23.23-25).
God's people would respond to his goodness, his power, his provision, his appointed times of rest and celebration, with a joyful sound, a festal shout, as they walked in the light of his face turned toward them in grace.
They rejoice in his name (Ps 89.16)—in names that tell
of his might as a soldier defending them (El Gibbor and El Shaddai, the Mighty God);
of his exaltation above all their enemies (El Elyon, the Most High God);
of his everlasting life and presence (El Olam, the Everlasting God);
and most especially of his personal, living covenant relationship with his beloved people (Yahweh, "I Am").
And they are exalted by his righteousness, which he graciously imparts to them through the sacrificial intervention of a substitute (Ex 12.27). Their strength—in battles, in difficulties, in daily life—are based in his strength (Ps 89.17), given freely to them.
Because he is gracious, generous, and good to them, they can be strong in battle, both offensively (KJV "our horn shall be exalted," Ps 89.17) and defensively (NASB ESV NIV "our shield belongs to the LORD," Ps 89.18). Their king, who leads them into battle, belongs to the Holy (unique, unparalleled) One of Israel (Ps 89.18b NASB ESV CSB NIV).
What other response to such a God can be imagined? What praise can possibly meet the appropriate standard for such unmeasured grace?
As a species we are too slow to recognize grace, too quick to embrace dissatisfaction or injustice—real or imagined—and too shallow and begrudging in our offering of thanksgiving. The old gospel song urges us to "count [our] blessings, name them one by one," but we often cast aside that census as easily as we have cast aside the song.
Many years ago, when I was in college, someone encouraged me to devote a session of prayer just to thanksgiving, without asking for anything. I went down to a prayer room that the university provided in my dorm, got down on my knees and began to recall and recount the many ways God had been good to me. I kept thinking of more things, and more things, and when I wrapped up the session, I was astonished to see that I'd been at it for an hour. I don't think I'd ever prayed for an hour before.
That experience made an impression on me—not least because I kept thinking of things I'd left out.
To this day I keep a list of God's graces in my life—physical, circumstantial, providential, spiritual—and I recall a few of them every day during my prayer time. My life hasn't been a bed of roses by any means—though a lot of my friends are facing deeper waters than I ever have—but I've found that a daily routine of gratitude makes a huge difference in my attitude, my joy, my approach to the day's challenges, and, as many are talking about these days, my mental health.
Know the joyful sound. Walk in the light of his countenance.
Shalom.
Photo by Jeremy Perkins on Unsplash