Here's my annual Thanksgiving post.
Even in tumultuous times, we have much to be thankful for.
Photo by Roderico Y. Díaz on Unsplash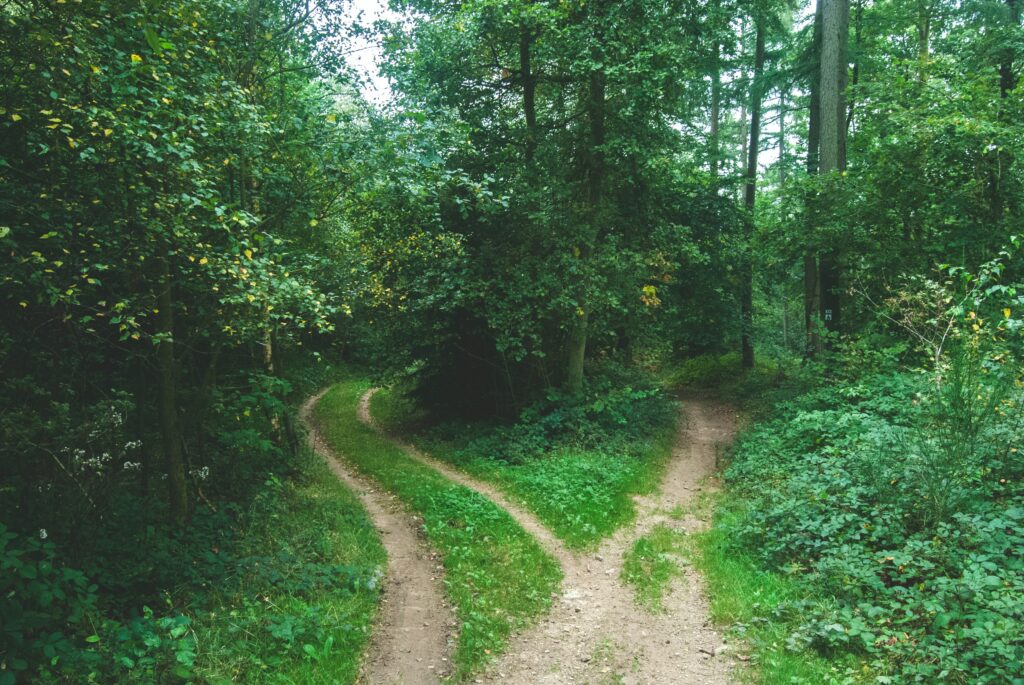 Part 1: Introduction | Part 2: Acknowledging the Divide | Part 3: "Great Is Diana!" | Part 4: Letting Hate Drive | Part 5: Pants on Fire | Part 6: Turning Toward the Light | Part 7: Breaking Down the Walls | Part 8: Beyond Tolerance | Part 9: Love
Let the peace of Christ rule in your hearts, to which indeed you were called in one body; and be thankful (Col 3.15).
From love (Col 3.14), Paul turns his attention to peace.
We all say we want peace, but very few people actively behave in ways that make peace more likely.
There are reasons for that.
In the first place, there are people who pursue peace in all the wrong ways. They think we'll have peace if we just refuse to fight—but because they don't take into account the presence of evil in the world, their actions end up increasing the potential for violence rather than lowering it. "If wishes were fishes … ."
In other cases we see people who talk about peace but don't live by their own rules. Those of us of a certain age well remember the "peace movement" of the 1960s, and the violence wrought in the streets of Chicago during the 1968 Democratic Convention by "anti-war" protestors. And the protestations of "peace" by the leaders of the USSR, which was, as one pundit put it, "the peace of the graveyard."
This sort of thing can lead to cynicism. An acquaintance of mine, visiting Greenville, questioned the name of our "Peace Center for the Performing Arts." "Peace?" he said, with a hint of a sneer. I explained to him that it was named for Roger C. Peace, a Greenville newspaper publisher and philanthropist. That seemed to settle him down.
So now we have to make excuses for naming things for peace. Stinkin' pinko commie freaks.
All of this is just distraction.
The fact is that God is a God of peace (Rom 15.33; 16.20; Php 4.9; 1Th 5.23; Heb 13.20). It's the essence of his character. (And yes, he's a God of war as well [Is 59.17-20]; as "The Greatest Generation" has shown us, often those who have seen combat are the most eager for and delighted in peace.)
It should be no surprise, then, that God has brought peace between himself and us (Ro 5.1) and that he brings peace to his people (Ro 1.7; 8.6; 15.13). But interestingly, he has not promised us external peace; in fact, Jesus told his disciples that they would have tribulation (Jn 16.33; cf Mt 10.34) and even persecution (Lk 21.12), and that as history progressed there would be troublous times (Mt 24.6).
So where is the peace?
It's on the inside, not the outside. Jesus leaves his peace with us (Jn 14.27), and it rules in our hearts (Co 3.15; Ro 8.6; 15.13; Ga 5.22; Php 4.7). We're empowered to be an oasis of peace in the midst of swirling chaos.
That means that we can "follow peace with all" (Heb 12.14). We can be de-escalators of conflict, sources of resolution in disputes.
Let me tell you something I'm ashamed of.
I was in Ghana, on a long overnight public bus trip from Accra to Wa, where my team was going to minister for 3 weeks. The driver stopped for a restroom break, and I saw that someone was trying to get a couple of my female team members to pay to use the restroom. I knew that we had never had to pay at this location before, and I jumped to the conclusion that they were trying to take advantage of "rich Westerners." It was 2 or 3 am, and I was really tired, and I just decided to refuse to cooperate. I said we weren't going to pay. (The girls had already used the restroom.) The man followed me back to the bus, arguing all the way, protesting that he had to collect the money. (It amounted to about 50 cents.) I steadfastly refused. The principle of the thing, you know.
A Ghanaian man, also riding on my bus, stepped between us and began to de-escalate the confrontation. He and his wife paid the fee and refused to let me reimburse them.
I was deeply, deeply ashamed.
People with peace in their hearts simply don't act the way I had.
My brethren, let us "follow after the things which make for peace."
Part 11: Encouragement | Part 12: Gratitude
Photo by Jens Lelie on Unsplash
They are not pleasing to God, but hostile to all men, 16 hindering us from speaking to the Gentiles so that they may be saved; with the result that they always fill up the measure of their sins. But wrath has come upon them to the utmost (1Th 2.15b-16).
Paul is writing here of his unconverted Jewish opponents, those who followed him around from city to city and tried to undercut his evangelistic and church-planting work. In the process of noting their doom, he uses an odd expression: "they fill up the measure of their sins."
What does that mean? And is it unique to Paul's Jewish opponents, or is this something that other cultures should be wary of?
I think it's easier to answer the first question if we begin by answering the second.
Similar language appears in 3 other places in the Scripture:
In Genesis 15.16, God tells Abram that his descendants will be exiled for 400 years, after which they will return to the Promised Land of Canaan, "for the iniquity of the Amorite is not yet full." Here we learn that God is showing mercy to the Canaanites, whose land God has promised to Abram and his descendants, by giving them 400 years to repent (or, as my Dad would have said, "straighten up"). God knows, as he knows all things, that they won't repent, but rather "fill up" their sins, bringing judgment on themselves.
In his prophecy of the coming world kingdoms, Daniel reveals (Dn 8.23) that an evil ruler (commonly interpreted to be Antiochus IV "Epiphanes") will arise "when the transgressors have filled up."* Again, the context is of evil cultures exceeding all moral norms and "maxxing out" their sinfulness.
Finally, in his condemnation of the scribes and Pharisees of his day, Jesus tells them to "fill up … the measure of the guilt of your fathers … from the blood of the righteous Abel to the blood of Zechariah … whom you murdered between the Temple and the altar" (Mt 23.32-35). He concludes the outburst by saying, "Truly I say to you, all these things will come upon this generation" (Mt 23.36). That is, the bowl of guilt has been filled to the brim; it's time for judgment. And what a judgment it was—the city of Jerusalem and the cherished Temple reduced to rubble, and the Jewish people scattered to the four winds for nearly 1900 years.
The picture in all these passages is consistent. Mankind, inclined to evil, rejects God's will and pursues his own. In kindness and grace, God withholds punishment, giving mankind ample opportunity to come to his senses and repent, righting the wrongs that he has perpetrated. But he sees the apparent lack of punishment as "getting away with it," and he accelerates down the slope of rebellion without compunction or restraint.
But God is just as well as merciful, and his compassionate mercy does not allow for perpetual unrighted injustice. A day of reckoning will surely come. The vessel of sin will eventually be full, and the time for justice will arrive. Wrong will be righted. The offender will be held to account.
Since God does not change, this principle applies to our culture as certainly as to any in the past. We live in a society that is rapidly filling up the measure of its sins—in its arrogance against God and his people, in its rejection of his wise design for sexual behavior, in its worship of all things temporal, in its love for violence, in its denial of justice to the poor and otherwise powerless and favoritism toward the powerful and favored.
God's people can take comfort in the surety of coming justice, from a God who can execute it in ways far more just, pervasive, and thorough than anything we can devise for ourselves.
* For the nerds among my readers, I note that the verb "filled up" in 1 Thessalonians is anapleroo, the same verb in the Septuagint (LXX) of Gn 15.16. The verb in Daniel (LXX) and Matthew is pleroo.
Photo by Santiago Lacarta on Unsplash