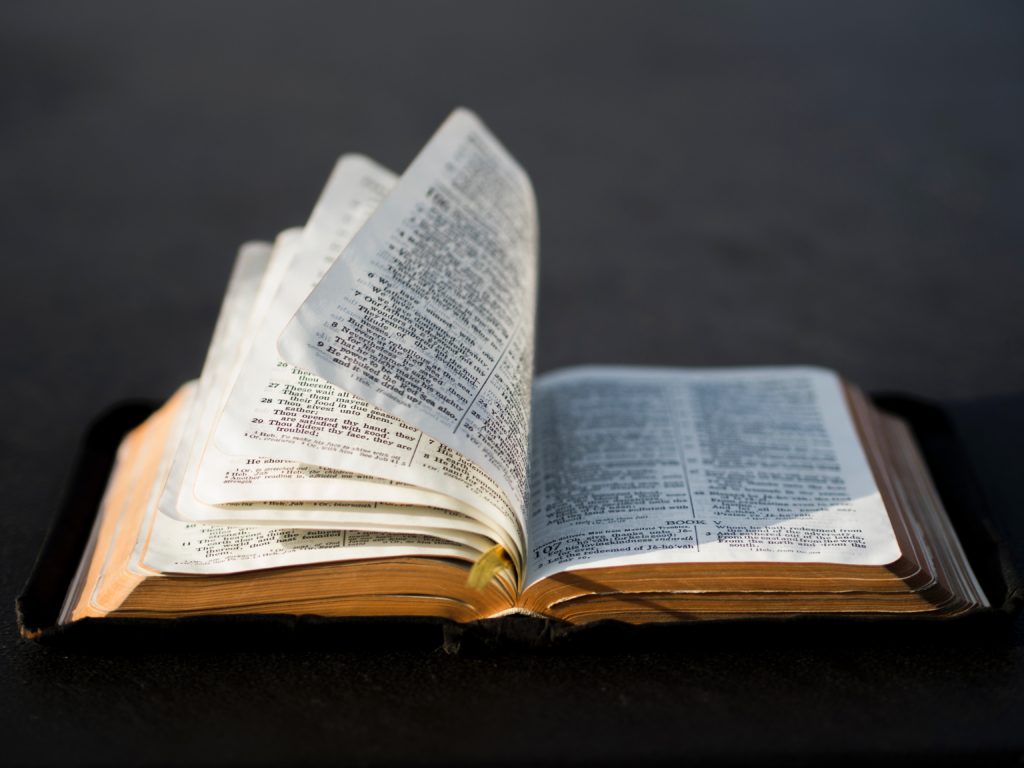 Part 1: The Most Important Thing | Part 2: Moving to the Dump | Part 3: It Gets Worse | Part 4: And Worse | Part 5: Reversal | Part 6: Risen | Part 7: Ascended | Part 8: Enthroned
How can Christ's exaltation get any more glorious than his being seated, enthroned, at the right hand of the Father in heaven, with seraphim crying "Holy!"?
I'd suggest that God is glorified in many ways, but he seems to receive particular glory in his keeping of his promises, his accomplishing of his plan.
Do you recall when he appeared in the burning bush in the wilderness? His words to Moses were, "I am the God of Abraham, Isaac, and Jacob" (Ex 3.6). Why does he say that? Because, as Moses knew, God had made promises to those patriarchs, one of which was that Abraham's offspring would inhabitant the land where he was then living in tents (Ge 15.18). As the bush burned, that promise had not been kept; Abraham's descendants were in Egypt, and slaves at that.
God would not let that status continue. So he called Moses, and he empowered him to deliver the Israelites from Not Canaan and bring them to The Land.
He keeps his promises.
So back to our question. If Jesus is seated at the right hand of the Father, how can his glory be increased?
I'm sure there are many ways, most of which are beyond our ability to imagination. But one that I'm pretty certain of is that he can be further glorified by the completion of his plan, his purpose for creating the cosmos in the first place. He is glorified when he leaves no intention incomplete, no promise unfulfilled.
What has he promised that remains undone?
I'll mention two significant things.
First, the evil one remains active and effective; the cosmos is wracked by sin and pain and death. Christ has defeated the Evil One at the cross, of course, but the battlefield still needs a lot of mopping up, clearing out of pockets of resistance, and final, crushing humiliation and defeat of The Enemy. Christ has already seen Satan fall from heaven (Lk 10.18), and as Luther said (auf Deutsch), "Lo, his doom is sure," but we await the coup de grace.
That will come, and delay indicates not weakness but grace.
Second, the Son has yet to reign on the throne of his father David for a thousand years (Re 20.4-5), during which the nations will bring their treasures to Jerusalem (Hag 2.7) in order to worship the God of Israel.
Now, my theologian friends will realize from that last statement that I'm one of those "premillennialists" who reads prophecy as literally as possible. Some of them will undoubtedly disagree with me on that point. That's OK. But I'm confident that they'll agree with me on the first point.
So, I think, Christ's glorious exaltation will be magnified and culminated when he comes, finally, to restore creation to its flawless original state, and maybe even better.
I saw heaven opened, and behold a white horse; and he that sat upon him was called Faithful and True, and in righteousness he doth judge and make war. 12 His eyes were as a flame of fire, and on his head were many crowns; and he had a name written, that no man knew, but he himself. 13 And he was clothed with a vesture dipped in blood: and his name is called The Word of God. 14 And the armies which were in heaven followed him upon white horses, clothed in fine linen, white and clean. 15 And out of his mouth goeth a sharp sword, that with it he should smite the nations: and he shall rule them with a rod of iron: and he treadeth the winepress of the fierceness and wrath of Almighty God. 16 And he hath on his vesture and on his thigh a name written, KING OF KINGS, AND LORD OF LORDS (Re 19.11-16).
The exaltation of Christ is not yet complete. He will yet come in glory, and every eye shall see Him. He will lay waste to His enemy, that old serpent, the devil, and he will reign for ever and ever. Even so come, Lord Jesus.
Some final thoughts in the next post.
Photo by Aaron Burden on Unsplash