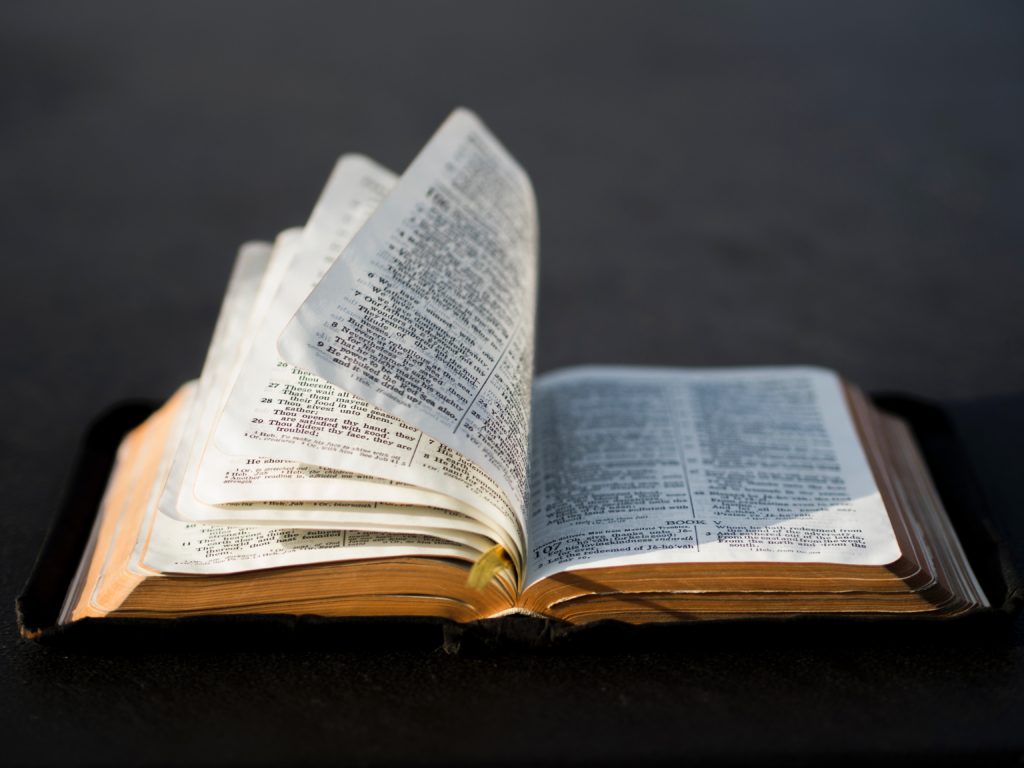 Part 1: The Most Important Thing
I have an exciting offer for you. I'm going to give you an opportunity to live at the dump. You'll have your very own personal mound of trash, with all the rags you can wear and all the garbage you can eat. You'll have lots of little companions—rats and cockroaches, mostly—to spend the night with. And best of all, you'll be freed from the pesky necessities of bathing and brushing your teeth.
How many would like to take me up on this offer?
Hmm. Don't see any takers.
I thought so. Surely no one would do such a thing.
But someone has. For you.
In our passage in Philippians 2, Paul writes that Jesus "emptied himself" and joined the human race. Have you thought about how great a step that was?
The passage begins (Php 2.6) by noting that the Son gave up a long, comfortable life.
That last sentence is an intentional understatement. His life was infinitely long, and it was infinitely beyond comfortable.
He existed in the form of God.
Now, that English has an unhealthy, even heretical implication. It sounds like he looked like God, but he wasn't.
That's most definitely not what Paul was saying, first, because the Greek in which he was writing doesn't carry that implication, and second, because Paul is not an absent-minded sort of person who's going to contradict both himself—
In Him [Christ, v 8] all the fullness of Deity dwells in bodily form (Co 2.9)
And the Apostle John—
The Word was God (Jn 1.1).
No, Paul is saying is that Jesus was in the same "shape" (morphe) as God—that is, he was just like him. New Testament scholar J.B. Lightfoot wrote on this passage that morphe is "that which is intrinsic and essential to a thing."
Jesus didn't "resemble" God; he was God.
Next Paul tells us that Jesus, incredibly, counted his heavenly abode and divine status as not "a thing to be grasped"—that is, not something he had to hold onto for dear life.
Picture a purse snatcher trying to seize a woman's purse. This woman is a fighter; she hangs on. (A friend of mine did that once. I wasn't surprised when she described her instinctive response.) This guy is not going to get my purse.
Jesus was so essentially God, so comfortable with his standing as God, that he didn't need to be defensive; he didn't need to hang onto it. He was fine with letting it go.
Now, that's dangerous talk; I need to specify what I mean. I do not mean that he gave up his deity; he was still fully God for every minute he walked the earth. I do mean that it cost him something to join us here; he left "ivory palaces" (Ps 45.8) and perfect shalom (Is 6.1-3) to take up residence in a place that was anything but comfortable.
How uncomfortable?
Well, how uncomfortable would you be living in a garbage dump?
Does it bother you when you see sin all around you? How intensely do you suppose that sight discomfited the perfect Son of God, the one whose conscience, unlike yours and mine, was never hardened by the slightest sin?
Does it bother you when you're rejected by people you care about? How much did it bother Jesus when he came to his own, and his own rejected him (Jn 1.11)? when a disciple of three years betrayed him with a kiss? when his own brothers didn't believe in him (Jn 7.5)?
If sin is a stench in God's nostrils, how repulsive was the human condition to Jesus every single day of his earthly life?
Next time we'll look at the pain of the incarnation in a little more depth.
Part 3: It Gets Worse | Part 4: And Worse | Part 5: Reversal | Part 6: Risen | Part 7: Ascended | Part 8: Enthroned | Part 9: Coming Again | Part 10: Final Thoughts
Photo by Aaron Burden on Unsplash