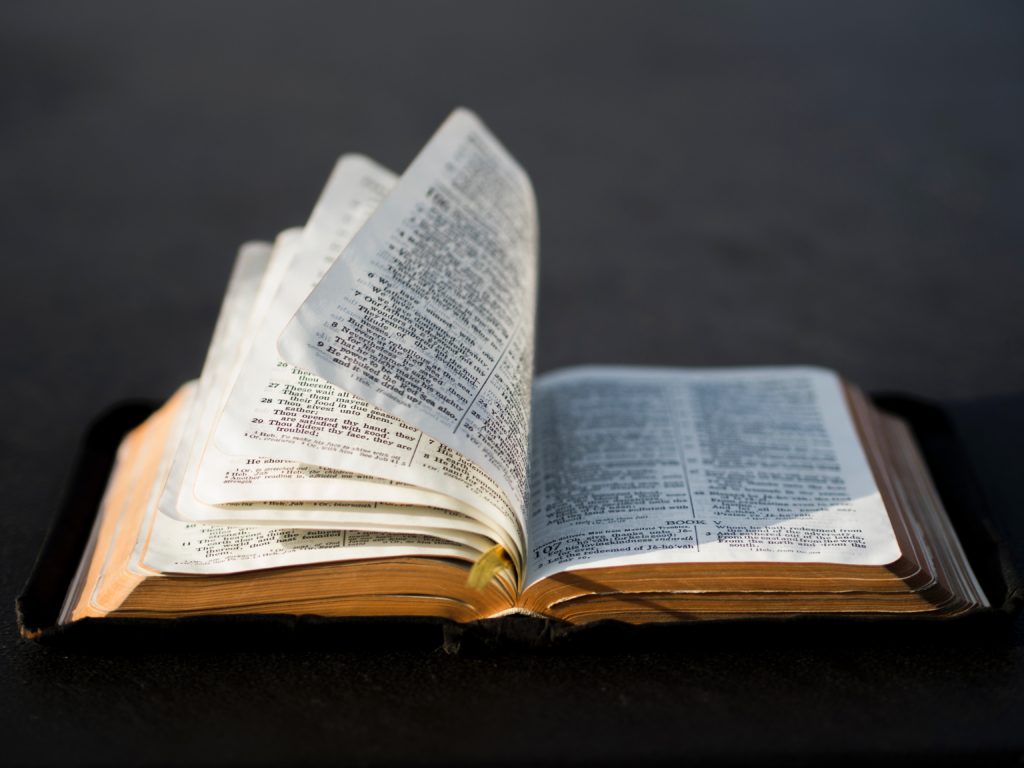 Here we are at another New Year. And as is the routine, we're thinking about resolutions, bettering ourselves. And that task has us thinking about priorities: what's most important? What's the best use of our limited time and resources?
It's good to do this kind of thinking.
For Christians, the Most Important Thing is to be on God's side, to be devoted to his plan(s) for us. And that involves a lot of things.
But most especially it involves God's work of sanctifying us, making us to be more like His Son.
For those whom He foreknew, He also predestined to become conformed to the image of His Son, so that He would be the firstborn among many brethren (Ro 8.29).
But we all, with unveiled face, beholding as in a mirror the glory of the Lord, are being transformed into the same image from glory to glory, just as from the Lord, the Spirit (2Co 3.18).
In the process called sanctification, God is changing us, over time, to be more like his Son.
That ought to be our Most Important Thing.
New Year or not.
In light of that, I'd like to spend a few posts meditating on that classic Christological passage in Philippians 2:
5 Have this attitude in yourselves which was also in Christ Jesus, 6 who, although He existed in the form of God, did not regard equality with God a thing to be grasped, 7 but emptied Himself, taking the form of a bond-servant, and being made in the likeness of men. 8 Being found in appearance as a man, He humbled Himself by becoming obedient to the point of death, even death on a cross. 9 For this reason also, God highly exalted Him, and bestowed on Him the name which is above every name, 10 so that at the name of Jesus every knee will bow, of those who are in heaven and on earth and under the earth, 11 and that every tongue will confess that Jesus Christ is Lord, to the glory of God the Father (Php 2.5-11).
The passage begins by telling us—that's who Paul is addressing—that we ought to be thinking the way Jesus is thinking here. And that thought pattern, as we shall see, ought to be surprising, given who he is.
The paragraph has a very clear two-part structure. Verses 5 through 8 describe the way Jesus thought, and how he acted as a result. We can call that his humbling, or his humility, or perhaps his humiliation.
The rest of the passage, verses 9 through 11, describes the Father's action in response to Jesus' humble way of thinking: his exaltation.
It's worth noting at the outset that Jesus did not humble himself in order to be exalted; he was already exalted, as verse 6 makes clear. He humbled himself, first, in obedience to the Father's plan, and second, to rescue those he loved as his creatures in his image. The exaltation unavoidably followed.
So when Paul tells us that we ought to think like Jesus, he's not saying that we should be all about the exaltation; the command is focused on verses 5 through 8.
We'll spend several posts considering this passage. Perhaps these thoughts can inform and animate your resolutions, whatever they may be.
Photo by Aaron Burden on Unsplash