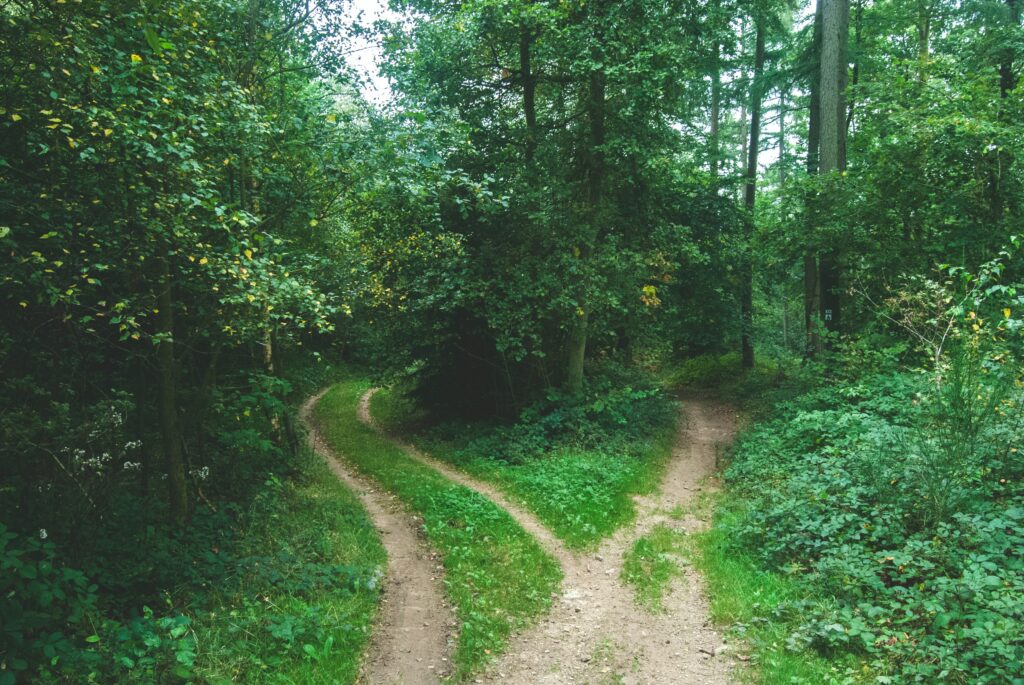 Part 1: Introduction | Part 2: Acknowledging the Divide | Part 3: "Great Is Diana!"
Paul continues his description of the mindset that yields division:
But now you must put them all away: anger, wrath, malice, slander, and obscene talk from your mouth (Col 3.8).
These descriptors have to do with our relationships, or our social structure.
We all know what "anger" is. Sometimes it's right to be angry; God is angered and is perfectly righteous. In this context, though, the anger is against another person, and it is clearly unjustified.
"Wrath" is intense anger. Now you're not just angry; you're headed toward losing control of yourself, blinding your decision-making capabilities, and responding—reacting—in ways that are not only unwise but sinful.
"Malice" is a feeling of hate, the kind of feeling that encourages you to harm someone in some way—with a word, with an action, secretly or openly.
"Slander" is simply the Greek word "blasphemy." It's most commonly used, as we all know, of saying something about God that isn't true, but here it clearly describes one hurtful action you can take toward someone you hate: you can say something that damages him.
"Obscene talk" is any speech that is culturally disapproved; in our culture we can include scatological as well as sexual speech.
There's clearly a progression here. You get angry at another person, and as that anger festers and ferments in your mind, it intensifies to the point that it begins to dominate your thinking, and you begin to fantasize about how justified you would feel if something bad were to happen to him. It's a short step from there to thinking about how you personally might bring such a thing to pass. Not wanting to spend the rest of your life in prison, you begin by doing what you can without opening yourself to felony charges: you say things. You describe the person in dehumanizing terms; you call him a "libtard" or a "POS" or a "shrub" or "President Orange" or an "occasional cortex." You reduce him to a single characteristic, and a bad one. You express your desire for disaster to befall him. I hope he gets COVID and dies. I hope he gets deported. I hope he moves to Venezuela and enjoys his socialism.
These days our natural tendency toward such things is encouraged by the fact that we all have a universal outlet for expressing ourselves. In the old days, publishing was expensive, and if you wanted to get your thoughts distributed, you had to go to somebody with a significant capital investment in publishing hardware and convince him that your message was worth disseminating—in other words, that he'd sell enough to recoup his investment. Nowadays, as we all know, you can self-publish to the entire universe, or at least to those who speak your language, with just a mouse click. No editorial gatekeeper, no censorship, no need to stop and think for a minute about the consequences of what you're doing.
I can recall the optimism in the early days of the internet. No censorship! Power to the people! Tiananmen Square! Tahrir Square! Pop-up demonstrations! The end of smuggling! The end of dictatorship!
We've begun to realize that fallen humans do not always thrive in an environment like that. As with every other technology, a force multiplier can and will be used for evil as well as good—and often in greater numbers.
So in a moment we tell all the world what we think about that so-and-so.
Such thinking denies the existence and work of God. It treats human beings as objects—despicable, disgusting, repulsive objects, like scat—rather than creatures in the image of God, products of his hands, and objects of his love. It presents Jesus Christ as a fool, one who dies for things that are not worth saving. It treats God's Word as worthless, its judgments and commands as so much verbiage.
It is deeply and fundamentally blasphemous.
And blasphemy, because it is at its core untrue and therefore unnatural, will always yield chaos.
What other outcome could there possibly be?
We sow, and we reap.
We have no one to blame but ourselves.
Part 5: Pants on Fire | Part 6: Turning Toward the Light | Part 7: Breaking Down the Walls | Part 8: Beyond Tolerance | Part 9: Love | Part 10: Peace | Part 11: Encouragement | Part 12: Gratitude
Photo by Jens Lelie on Unsplash