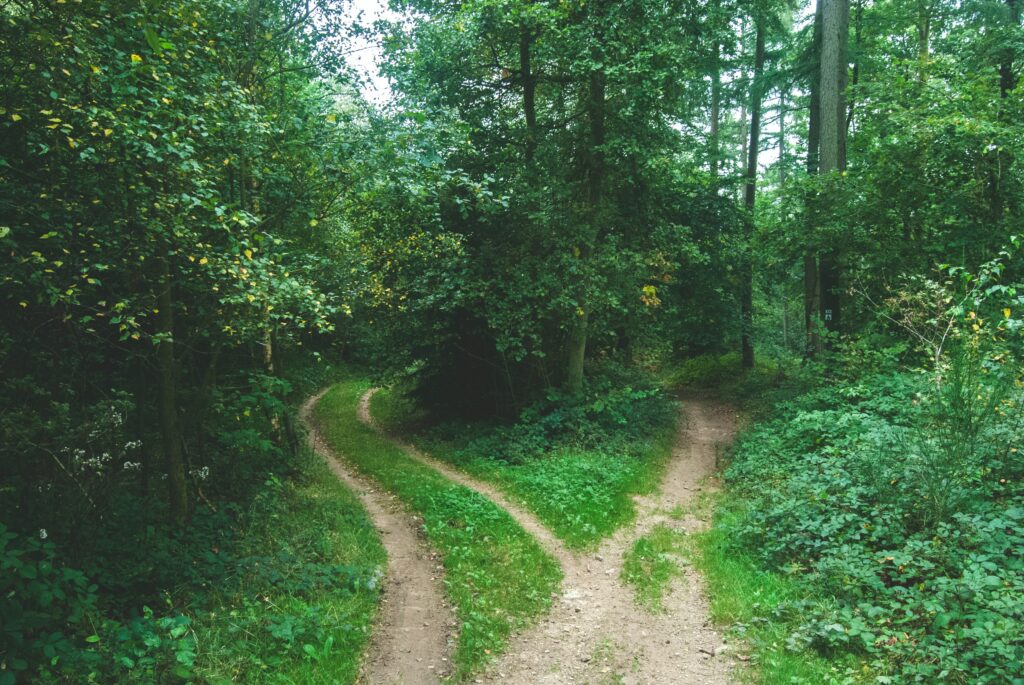 Paul writes a letter to the Christians in Colossae because he's heard things that trouble him. There's false teaching there, and some in the church are at least thinking about going that way—elevating the role of angels, embracing various restrictions in order to feel more godly. Paul, knowing that falsehood always brings division, writes to straighten things out with the truth.
He begins with the simple fact that Christ is all—he created all (Co 1.16); he maintains all (Co 1.17); he is the King (Co 1.13); and he is the source of our spiritual life (Co 1.14). He has first place in everything (Co 1.18). He is the one in whom all things are reconciled to God (Co 1.20ff)—and by logical extension, to one another as well. Christ's cross is the basis for whatever peace there is in the universe.
As a result, all the world is divided into two groups: those who are "in Christ," and those who are not; those who live for eternal goals, and those who are consumed with the present. It should be no surprise that the latter group will be in perpetual conflict, since temporal goals—power, wealth, prestige, resources—are in finite supply. Someone's going to have the power—the privilege, if you will—and others aren't—and those others are going to want it badly enough to fight for it.
But those living for eternity, and not merely for the next election—and the power and resources it will bring—are not inclined to live as combatants for those temporal things; they have other desires, and the fulfillment of those desires is guaranteed by divine omnipotence.
Given their different goals, desires, and levels of confidence, these two groups live in very different ways. While many passages of Scripture (e.g. Ga 5.19-23; Ep 4.17-32; 1Th 4.3-10; 1P 2.1-3) contrast these two lifestyles, Paul's discussion in Colossians benefits from being based directly on the Christology he's presented earlier in the letter. When he moves from the doctrinal disquisition to the application of those truths to lifestyle, he sharply contrasts these two ways of life.
In Colossians 3.5-9 Paul summarizes the old way of life, which is the standard lifestyle for what he elsewhere calls "the natural man" (1Co 2.14)—which is all of us, from birth. This is the default lifestyle in the US and everywhere else. It's a lifestyle that naturally eventuates in division, and in certain circumstances, all the way to civil war.
But that's not the way people with eternal priorities live. Those who are "in Christ"—through no merit of their own—live, or ought to live, in ways that not only avoid those disastrous divisions but often help to heal them even in the broader societies in which they reside. Paul lays those characteristics out in the next paragraph, Colossians 3.10-17.
On this passage one commentator remarks,
The outstanding feature of this part of the letter is the sharp contrast between the old life and the new … . It is salutary to ponder the characteristics of the one for a while, to sense its whole mood and style of life, and then to switch suddenly to the other. They are indeed worlds apart. In the one we find attitudes and behaviour that cause inevitable fragmentation in human society and even within individuals: in the other, a way of life which integrates both individual persons and groups of people. The former, in other words, steadily obliterates genuinely human existence: the latter enhances it (Wright, Colossians, Tyndale NT Commentary, 133-34).
"Genuinely human existence"—as designed by the human's Creator, in his image (Gn 1.26-27), for a redeemed and righted world. That's where our heads should be, even when the world we live in is still broken and fundamentally unsatisfying—in the most significant ways, still "unformed and unfilled" (Gn 1.2) but headed toward a glorious and certain future.
This is where we find ourselves. What remains is for God's people to define, examine, and contrast the two lifestyles and to adopt the one appropriate to our spiritual state.
We'll start on that in the next post.
Part 3: "Great Is Diana!" | Part 4: Letting Hate Drive | Part 5: Pants on Fire | Part 6: Turning Toward the Light | Part 7: Breaking Down the Walls | Part 8: Beyond Tolerance | Part 9: Love | Part 10: Peace | Part 11: Encouragement | Part 12: Gratitude
Photo by Jens Lelie on Unsplash