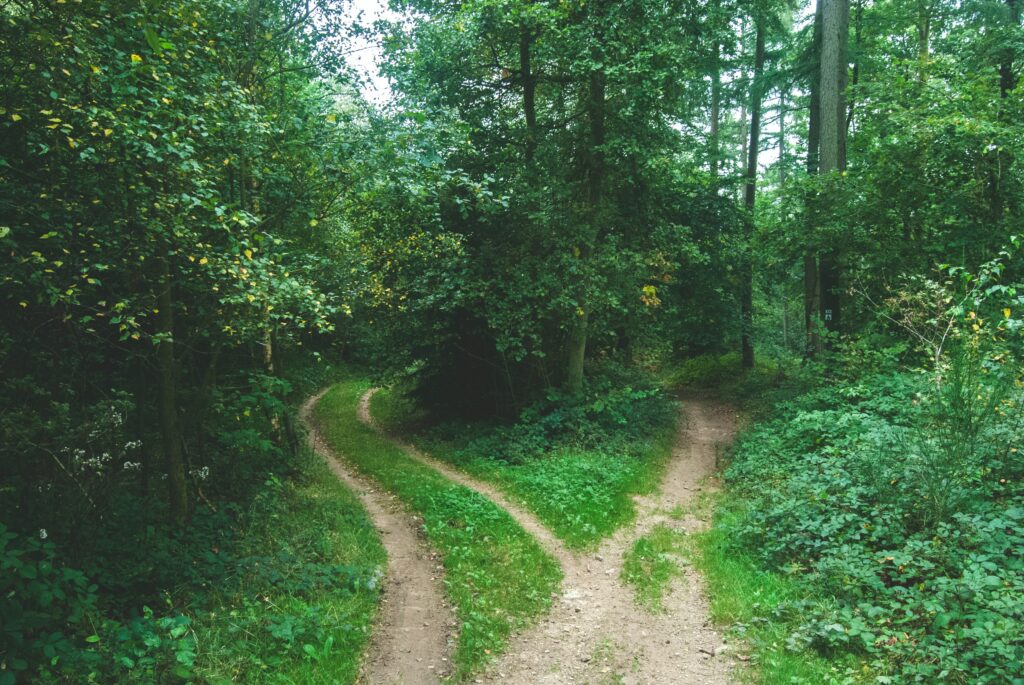 Part 1: Introduction | Part 2: Acknowledging the Divide
In contrasting the two ways of life, Paul begins with the one that inevitably yields division and fragmentation, characterized by "what is earthly" (ESV):
5 Put to death therefore what is earthly in you: sexual immorality, impurity, passion, evil desire, and covetousness, which is idolatry. 6 On account of these the wrath of God is coming. 7 In these you too once walked, when you were living in them. 8 But now you must put them all away: anger, wrath, malice, slander, and obscene talk from your mouth. 9 Do not lie to one another, seeing that you have put off the old self with its practices (Col 3.5-9).
For efficiency's sake, I'm going to discuss these characteristics in three groups: 1) unrestrained sexual thinking and behavior (immorality, impurity, passion, evil desire, and covetousness, which is idolatry); 2) unrestrained hatred (anger, wrath, malice, slander, and obscene talk); and 3) untruthfulness (Do not lie to one another). One post for each group.
The characteristics Paul lists in verse 5 center in misdirected sexual passion.
"Sexual immorality" is a general term for any illicit sexual activity; it's the root of our word pornography. It includes fornication, adultery, prostitution, and other disallowed sexual intercourse. The ancient Jewish writing Sirach, or Ecclesiasticus, speaks of such a person as one to whom "any bread tastes good"—he is so driven by his desires that "he will not leave off until he dies" (Sir 23.17).
"Impurity" speaks of defilement in general, and in the context of sexual sin it is the defilement that results from sexual immorality, which renders one excluded from followship with God and even with society.
"Passion" is the word more commonly translated "lust"; it's a driving desire, and the term is almost always used of an evil desire.
"Evil desire" is lust on steroids (Rom 1.24, 26)—uncontrollable, a defining habit that takes over a person's thinking and consequently his behavior. It's what our society might call "sex addiction."
The inclusion of "covetousness" here might surprise us, in that we don't use the word solely of sexual sin. But it perfectly encapsulates the sexual sins that Paul has just listed. The person in question is driven by his desire for something he doesn't have, something that doesn't belong to him. He disregards his marriage vows—the most important promises he has ever made—and the resulting social disengagement in his relationship with his Creator and with his social circle. He counts it all as worthless in comparison to the driving madness of his lust, which grows more dominating and controlling every time he feeds it. He has turned the most significant social act imaginable into a completely self-focused one.
Paul concludes that what he has been describing is simply idolatry: the worship of—the giving of oneself completely to—an illegitimate power that will demand all one has and, like every other false god, will never be able to satisfy a divine creation. All because, in essence, he worships himself and denies the significance of the rest of humanity.
It's a perfect example of what Paul describes elsewhere as "worshiping the creature rather than the Creator, who is blessed forever" (Ro 1.25).
Any society thus dominated by its lust will do whatever it takes to satisfy it. It will break long-standing and deep relationships; it will act with violence; it will find deference to social and political bonds impossible.
Can you think of a society like that?
Our political and religious landscape is littered with leaders who exemplify this kind of thinking and action—so densely so that there's no need to name any examples. And we have chosen to follow them. We have elected them, or we have joined their churches. We have rejected evidence that a problem exists, because this leader or that one is just too effective, too important, too necessary. We have made idols of our self-centered political and religious desires, and they have treated us the way false gods always do.
What other outcome of our complete social disregard should we expect, than the disintegration and fragmentation that we see all around us?
What other outcome could there possibly be?
We sow, and we reap.
We have no one to blame but ourselves.
Part 4: Letting Hate Drive | Part 5: Pants on Fire | Part 6: Turning Toward the Light | Part 7: Breaking Down the Walls | Part 8: Beyond Tolerance | Part 9: Love | Part 10: Peace | Part 11: Encouragement | Part 12: Gratitude
Photo by Jens Lelie on Unsplash