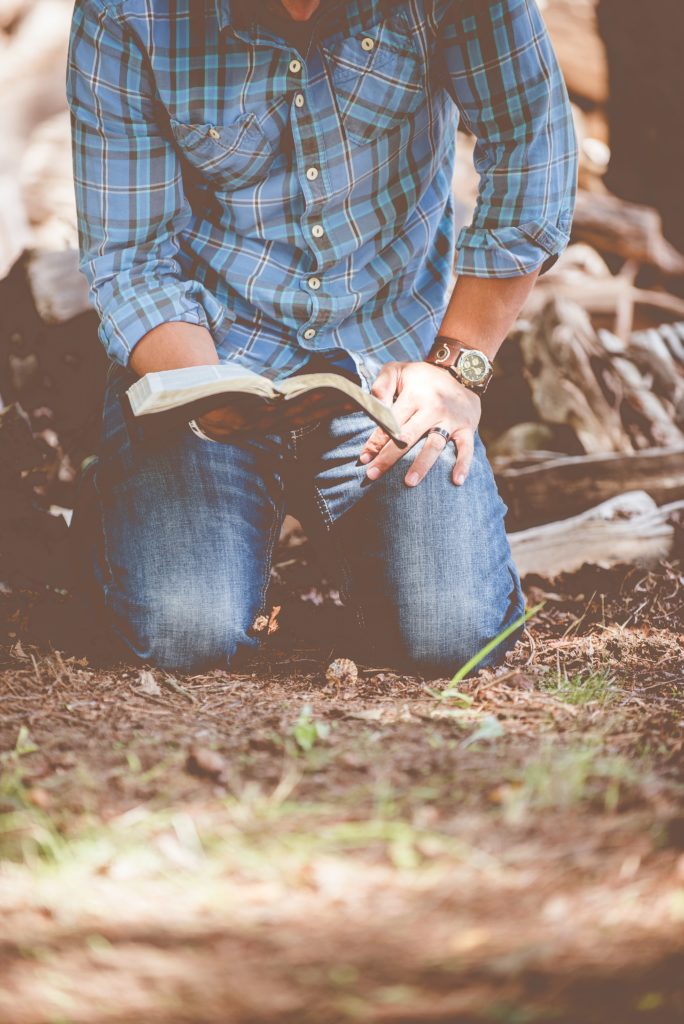 Part 1: Why It's Important | Part 2: Why It's OK to Moralize, This Time | Part 3: Aligning Your Values | Part 4: Aligning Your Focus
The first two steps in becoming more like Christ, as Paul lays them out in Philippians 2.3ff, involve changing the way you think; you align your values with Christ's, and then you focus on what he focused on.
Jesus himself teaches us that actions result from thoughts; "out of the heart the mouth speaks" (Mt 12.34). Our next step is going to involve changing our actions, but we're not going to be able to do that unless we take those first two steps first, changing the way we think. History is filled with failures on that score.
Beginning with Philippians 2.5, Paul turns to Christ as an example of the ideas he's laid out in verses 3-4; Christ's actions, which we can see, are examples of the kind of thinking he's asking us to pursue. I'd like to suggest that there are three steps—action steps—that Christ took in the behavior Paul describes here.
To begin with, Jesus divested himself—he let go of what he had.
Now, we're getting into some complex and incomprehensible theological concepts here, so we want to be careful how we describe what Jesus did. Though we are in God's image, God is fundamentally unlike us, and unlike anyone or anything else—that's essentially what we mean when we say that God is "holy"—and consequently we can't describe him accurately with a metaphor, which is one of the primary ways we come to understand things. So we're working at a significant disadvantage here. Let's proceed cautiously.
The text says that Jesus was "in the form of God" (Php 2.6). In English that sounds like he looked like God, but he actually wasn't. And that's a badly mistaken reading of what Paul is saying here. Jesus is the same shape as God; he's like God in every respect. He is distinct from the Father but equal to him.
Now, Paul says, in that situation, Jesus didn't regard his equality with God—which he did indeed have—as something that he needed to hold onto for dear life, the way a drowning man holds desperately to his rescuer. Why? Because equality with God is inherently his. He doesn't have to fight for it or to fight off challenges to it. He's confident; he's in his natural state. This is just the way he is.
In the next verse this situation is going to get pretty sticky—but that's for the next post. The key point here is that Jesus didn't feel as though he had to hang on to what he had.
We're not like that. We want what we have, and we hold these things insecurely, and we're terrified of losing them. As I write this, we're still in the midst of this pandemic business, and some of my friends are trying desperately to hang on to their health, while others are trying desperately to hang on to their rights, and come, um, high water and even worse stuff, nobody's going to let go; this is a tug of war to the death. Don't give an inch. If we lose what we have, we'll never get it back.
That's a sign of weakness.
It's like the teacher who really won't smile before Thanksgiving, because he's afraid that he'll lose control of the class. He's incompetent, or he fears that he is, and his militancy is a cover for his insecurity.
Jesus isn't like that. He doesn't hang on to anything for fear of losing it. He's willing to divest himself of whatever he has, for the benefit of those whose well-being he values. (Did he "divest himself" of his equality with God? Be patient; that's for next time.)
Whatever you have—time, money, energy, whatever—you hold loosely, ready to drop it in an instant if by doing so you can serve others.
How do we act that out in a day of Covid?
I'm not your governor, and I'm not going to tell you what to do specifically.
Be like Jesus.
Here's what he didn't do. He didn't say, "I'll be glad to help you out, as long as it doesn't, like, cost me anything."
Someday the crisis of the day will be a distant memory, but the people you serve will still be conscious, in this life or the next, and they'll still be valuable. Invest what you have, by God's grace, in them, not in yourself.
Imagine if Jesus hadn't done that for you.
Part 6: Getting Low | Part 7: Sacrificing Yourself | Part 8: Closing Thoughts