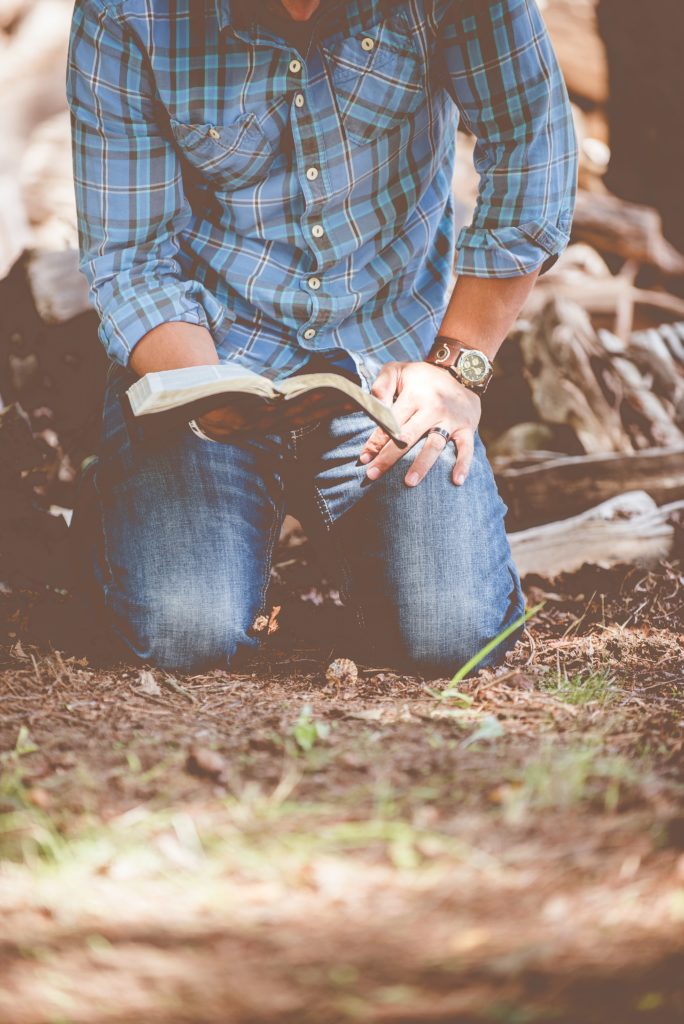 Part 1: Why It's Important | Part 2: Why It's OK to Moralize, This Time
In beginning this series I said that we should pattern ourselves after Christ, because it is into his image that the Father is transforming us during the lifelong process of sanctification (2Co 3.18). Of many biblical passages in which we can find information about Christ's character and attributes, I've chosen to look at just one, the well-known, lyrical description in Philippians 2:
3 Do nothing from selfishness or empty conceit, but with humility of mind regard one another as more important than yourselves; 4 do not merely look out for your own personal interests, but also for the interests of others. 5 Have this attitude in yourselves which was also in Christ Jesus, 6 who, although He existed in the form of God, did not regard equality with God a thing to be grasped, 7 but emptied Himself, taking the form of a bond-servant, and being made in the likeness of men. 8 Being found in appearance as a man, He humbled Himself by becoming obedient to the point of death, even death on a cross.
Before this passage gets to a description of Christ's thinking and consequent actions, it begins with a couple of direct imperatives for Paul's readers. Verse 3 addresses the mindset that should underlie our decisions, while verse 4 speaks of where our thinking should be focused. I'd like to take a post to deal with each of these imperatives. I'd suggest that verses 5 to 8, the description of Christ's thinking and action, serve simply as an example of these two imperatives in practice—and so the imperatives are the underlying principles that more or less define Christ-likeness.
The first underlying principle—the first characteristic of Christ's thinking and decision-making—is to "Do nothing from selfishness or empty conceit, but with humility of mind regard one another as more important than yourselves."
The principle is straightforward and uncomplicated: we're to consider others as more important than ourselves.
Are they? Actually, the passage doesn't say that. The Scripture is clear that we're all—equally—in the image of God (Gen 1.26-27). the Creator has made each of us to be remarkable examples of living design, and we all have a place in his plan. You really are special—that statement isn't just pandering psychobabble—and you know what? I'm just as special as you are.
But no human being has enough mass to be the center of the universe. God is the Center, and we as his creatures are designed to fulfill his purposes for this life and the life to come. Life goes badly when we consider ourselves the center of it. We are designed—and, here, instructed—to consider others as more valuable than ourselves.
In fact, Paul goes so far as to say that self-centeredness—the Greek word rendered "conceit" here means "glory"—is "empty"; there's just nothing to it, like a cheese curl, or a soap bubble floating in a light summer breeze. All of our effort to bring glory to ourselves will simply come to nothing; in fact, it will likely encourage people to admire us less rather than more.
So instead of puffing ourselves up, ordering our affairs around our own advantage and interests, what does Paul call us to do?
Choose humility.
We're funny about this; we admire humility in everyone except ourselves. We genuinely admire people who are genuinely humble, but we seem to think that those we admire will admire us more if we call attention to ourselves, grab the spotlight, make a big impression.
Nope.
I've taken several teams of students to Africa, involving all different kinds of kids. I've found things to admire about all of them.
But you know who made the biggest impression on me?
It was the one on the trip to Tanzania where we were out of running water for 5 weeks, and we had to cart 5-gallon buckets of water to two different houses for cooking and bathing. And whenever there was a moment, I'd see Jack (not his real name), without being told, carting 2 5-gallon buckets at a time over to the girls' house to refill their water supply. Jack was a lot bigger and younger and stronger than I was, and he was using his gift to make a difference.
Be like Jack.
 Part 4: Aligning Your Focus | Part 5: Letting Go | Part 6: Getting Low | Part 7: Sacrificing Yourself | Part 8: Closing Thoughts