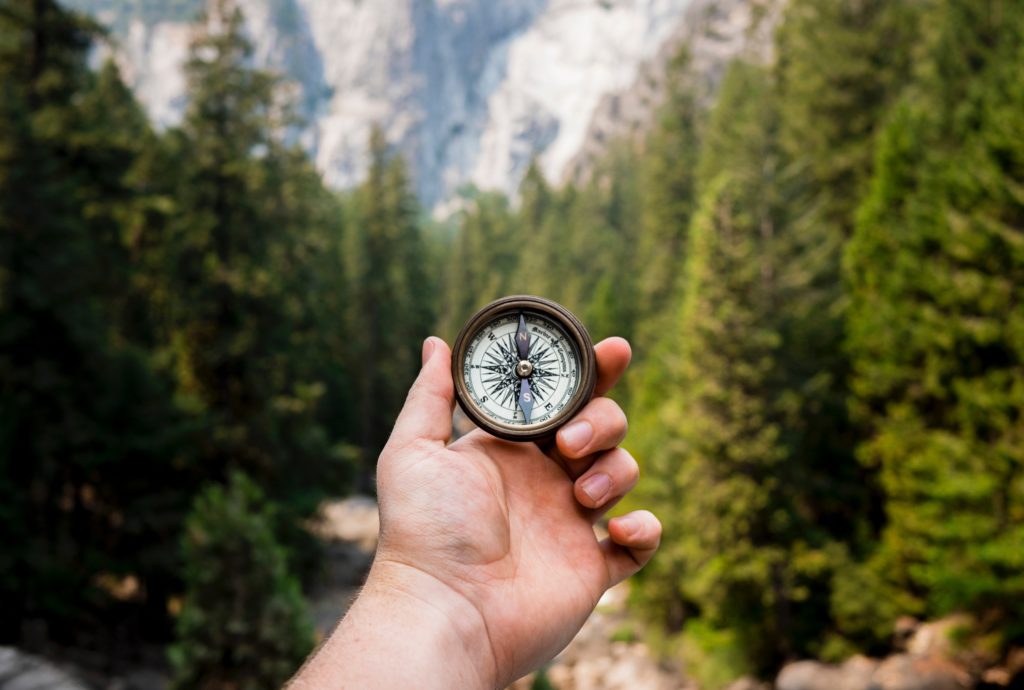 Part 1: Introduction | Part 2: Submission
We've noted that Jesus understood his need to submit to the Father's will and to depend on the Father's power to accomplish his mission—and that if he did, then we most certainly do.
Something else we see in Jesus' thinking during his earthly mission is that he clearly understood and remained focused on the mission. He knew what he was here for, and he committed himself wholeheartedly to that goal.
What was the goal?
He stated it more than once, in various ways that reflected different aspects of his mission.
To begin with, he understood that the Father had sent him (Jn 3.16).
The chief mission was to die as a payment for human sins—

The Son of Man came not to be served but to serve, and to give his life as a ransom for many (Mt 20.28 // Mk 10.45).

But that mission involved other specific activities as well—

Seeking the lost: The Son of Man came to seek and to save the lost (Lk 19.10).

Calling sinners to repent: I have not come to call the righteous but sinners to repentance (Lk 5.32).

Bearing witness to the truth: For this purpose I was born and for this purpose I have come into the world—to bear witness to the truth (Jn 18.37).
And remarkably, he devoted himself to the mission with a steely determination unwavered by the cost.
When the days drew near for him to be taken up, he set his face to go to Jerusalem (Lk 9.51).
What shall I say? 'Father, save me from this hour'? But for this purpose I have come to this hour (Jn 12.27).
Your will be done (Mt 26.42 // Lk 22.42).
So what do we see in Jesus' accomplishing of the Father's will?
Understand the mission.
Stay focused on getting it done.
As in the previous post, we find these elements challenging our understanding of the relationship between Jesus' earthly submission to the Father and his equality with the Father as a member of the Trinity. And again, our puzzlement about those things only makes us more certain that we, who call Jesus Lord, must all the more understand the mission God has given us and stay focused on getting it done.
So what is the mission?
There's a lot of discussion about that. 🙂
I'd suggest that the overarching mission—the meaning of life, if you will—is to manifest God's glory, by our living and our dying:
Whether you eat or drink, or whatever you do, do all to the glory of God (1Co 10.31).
Everything else we do, on any day, in any arena of life, we should calculate to point others, as well as ourselves, to the great glory of our Creator and Master.
That gives everything meaning. It makes everything great, eternally significant.
There are no trivial activities, no trivial decisions, no trivial thoughts. Everything we think or do is heavy with consequence.
The Scripture gives us some specifics as to the ways we ought to glorify God—
We ought to cooperate with the Father's plan to conform us to the image of his Son.

Those whom he foreknew he also predestined to be conformed to the image of his Son, in order that he might be the firstborn among many brothers (Ro 8.29).

And we all, with unveiled face, beholding the glory of the Lord, are being transformed into the same image from one degree of glory to another (2Co 3.18).

We ought to do what Christ tells us to—as the Son did for the Father.

If you love me, you will keep my commandments (Jn 14.15).

And in doing that, we certainly ought to obey the last command he gave us.

Go therefore and make disciples of all nations, baptizing them in the name of the Father and of the Son and of the Holy Spirit,teaching them to observe all that I have commanded you (Mt 28.19b-20).
That's the mission. Now we focus on getting it done. We evaluate every thought, every decision, every action against the mission. Are we getting there?
Or not?
Photo by Jamie Street on Unsplash