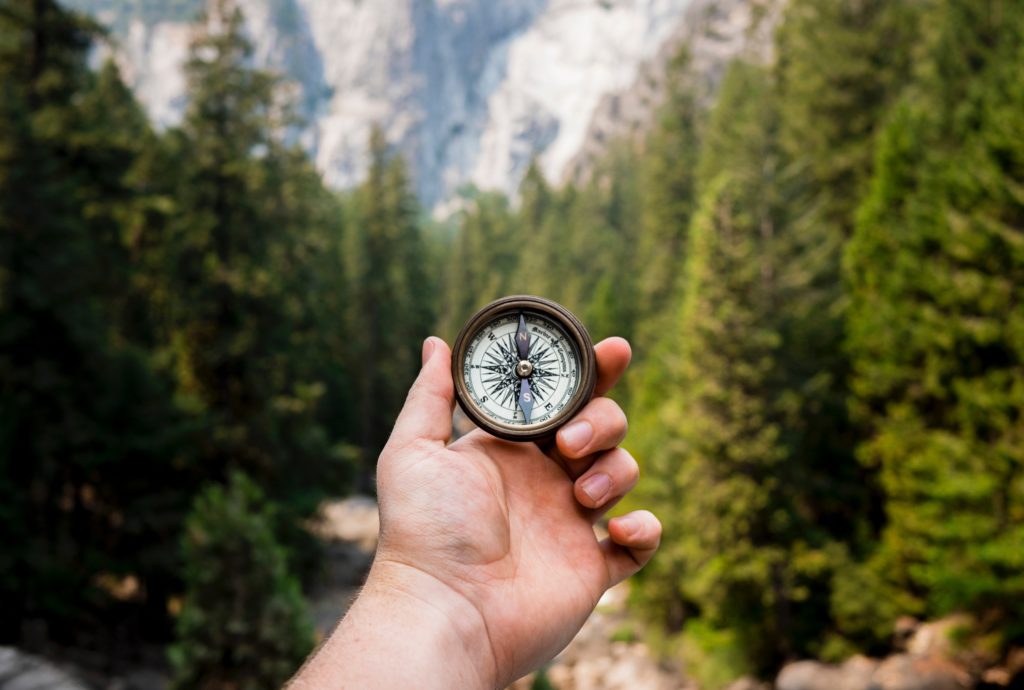 Over the years I've had different kinds of jobs: grill cook, retail management, writing, editing, white-collar management, teaching, educational administration. Something I've learned in that time is the importance of having a mission, understanding it, and staying focused on it. You can't just go to work every day and react to whatever happens; to be successful, you need to have a plan for the day and devote your attention and effort to accomplishing it.
We all know that. We buy lots of books, such as Stephen Covey's Seven Habits of Highly Effective People, to tell us what we should have figured out from common sense: have a goal, have a plan, and work it. As Zig Ziglar famously said, "If you aim at nothing, you'll hit it every time."
That applies off the job as well. We all benefit from goal-setting and planning in our personal lives; some families even have a family mission statement, one that all of the kids can recite and explain. Facebook's Mark Zuckerberg wears grey T-shirts every day because he's so focused on the mission that he doesn't want to "waste" time figuring out what he's going to wear every day.
Some people take all that more seriously than others. At one extreme we have the people on Hoarders, who seem to do no planning or organization and so can get little accomplished. At the other extreme we have people who are so obsessed with routine and process that they drive everyone around them to distraction by how seriously they take every little thing. In other words, Monk.
We can make a case for thinking through our personal mission and goals and strategizing to raise the likelihood that we'll achieve them—but doing so in ways that don't jeopardize other important things, such as family and mental health.
Christians have a mission, whether they realize it or not. It was given them by their Creator, the Owner of all things, the Giver of life, the only Being for whom the mission is appropriate, indeed obvious: we exist, he says, to glorify him.
Everything that exists was created for that purpose:
The heavens declare the glory of God (Ps 19.1)
O Lord, our Lord,
How majestic is Your name in all the earth,
Who have displayed Your splendor above the heavens! (Ps 8.1)
In particular, human beings were created for that purpose:
The conclusion, when all has been heard, is:
fear [reverence] God and keep His commandments,
because this applies to every person (Ec 12.13).
And especially, every one of God's people, those who call him Father, is created for this purpose—
Israel:
Ascribe to the Lord the glory due His name;
Bring an offering, and come before Him;
Worship the Lord in holy array (1Ch 16.29)
And the church:
Whether, then, you eat or drink or whatever you do,
do all to the glory of God (1Co 10.31).
The Scripture reminds us often that our example, the one we should strive to imitate, is Christ himself. Since the Father's plan is to make us like the Son in significant ways (Ro 8.29), we ought to pattern our thinking and behavior after his (Php 2.5-11).
It makes sense, then, that we ought to look to Jesus' thinking, while he was ministering to and among us, for insights into how we might pursue our great mission in life, to glorify God and to make his name great.
How did Jesus serve his Father? How did Jesus glorify him?
We can read about what he said and did in the Gospels, and we can go to the Epistles to learn what it all means. I'd like to spend a few blog posts investigating the topic. We'll find a lot of data there to inform our thinking and our service.
Next time.
Photo by Jamie Street on Unsplash