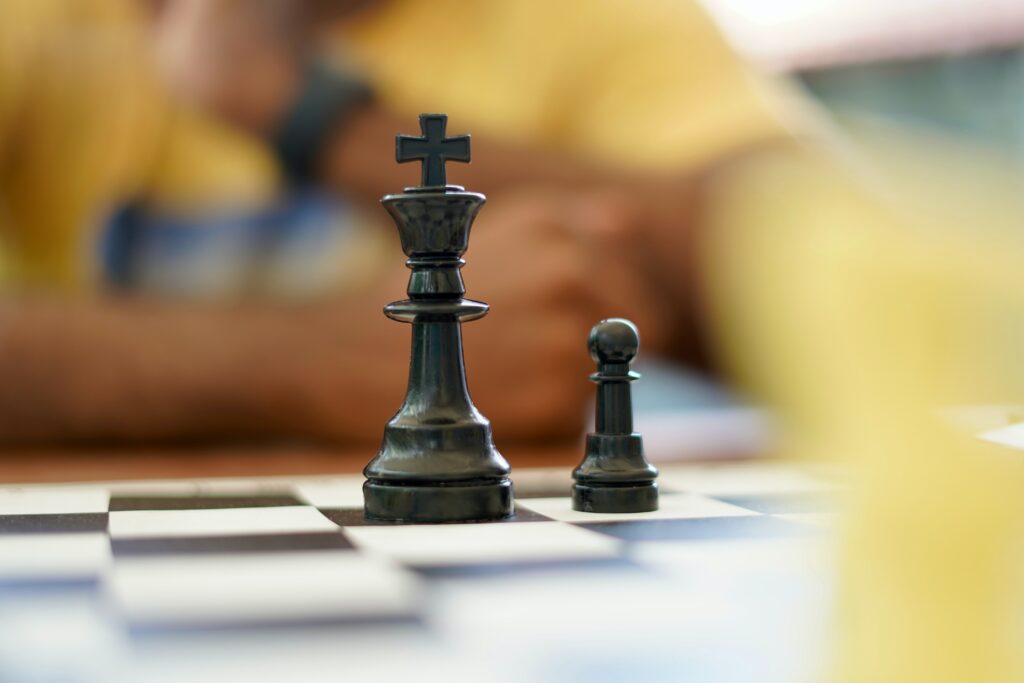 Part 1: The Surprise | Part 2: The Son of God | Part 3: God Himself | Part 4: Lord over Evil | Part 5: Lord over Disease | Part 6: Lord over the Law | Part 7: Lord over Creation
Mark climaxes his presentation of Jesus the servant with his resurrection from the dead. Jesus displayed his power over death even during his earthly ministry, of course; Mark records his raising of Jairus's daughter during the Galilean ministry (Mk 5.21-43).
But the exclamation point on Jesus' power over death is his own resurrection. Repeatedly in his teaching Jesus predicts his coming death and resurrection:
He says he'll be killed by the religious leaders and that his resurrection will occur after 3 days (Mk 8.31); and he insists that he will accomplish this goal even though his disciples—particularly Peter—can't make sense of it (Mk 8.32-33).
Soon after that, he repeats the prediction of his death and of the fact that the resurrection will occur after 3 days (Mk 9.30-32).
As he and the disciples are approaching Jerusalem for the last time, he gives more details about the circumstances of his death and repeats the timeline (Mk 10.32-34).
Jesus not only sees this event coming, but he takes charge of it, willing it despite the confusion and opposition of his disciples. In fact, shortly after this third prediction, he insists that the giving of his life was the very reason that he came in human form (Mk 10.45).
With the arrival in Jerusalem, things start to happen very quickly. At the Last Supper he predicts his betrayal and identifies the betrayer (Mk 14.17-20). He notes the fulfillment of prophecy (Mk 14.21): things are proceeding exactly according to plan. He then predicts his abandonment (Mk 14.27) and denial—and again, by whom (Mk 14.30). He is acting not like a victim, but like a champion, executing his plan perfectly.
Then, as he had predicted, a string of his prophecies is fulfilled. He is betrayed (Mk 14.45), and abandoned (Mk 14.50), and denied (Mk 14.66-72). Just as he said, despite the protestations.
He goes to trial—every step of it illegal before both Jewish and Roman law—and still he is not a victim. Confronted by the high priest, he initially refuses to answer a direct question (Mk 14.60-61)—he'll answer in his own time and on his own terms—and then, in a moment, he throws a verbal bomb right into the middle of the whole proceeding.
"Are you the Christ?" the high priest asks (Mk 14.61).
Wait for it …
"I am!" he says. And then he quotes the prophet Daniel:
And ye shall see the Son of man sitting on the right hand of power, and coming in the clouds of heaven! (Mk 14.62, citing Da 7.13).
He's appearing before the Sanhedrin, the religious authorities of Israel, effectively the Supreme Court. They could not possibly have failed to recognize the source of his quotation or to know the words that come next in Daniel's prophecy:
And there was given him dominion, and glory, and a kingdom, that all people, nations, and languages, should serve him: his dominion is an everlasting dominion, which shall not pass away, and his kingdom that which shall not be destroyed (Da 7.14).
This is an apocalyptic claim. He is grasping, and wielding, the offices of Messiah, the stem of Jesse, the Son of David, the King of all creation. And he wields it all with his hands tied behind his back and himself about to face torture (Mk 14.65; 15.15-19) and then the ultimate torture of crucifixion (Mk 15.25).
And when he dies, Mark tells us, two significant things happen:
The veil of the Temple is torn, opening the way for all to enter the very presence of God (Mk 15.38).
The centurion, the immediate representative of Roman and thus, effectively, world authority, proclaims, "Truly this man was the Son of God!" (Mk 15.39).
This servant is king, of this world and the next.
What a servant.
What a Savior.
What a Lord.
This is a Servant worth serving. Give him all you have for his service.
You will not be disappointed.
Photo by Praveen Thirumurugan on Unsplash