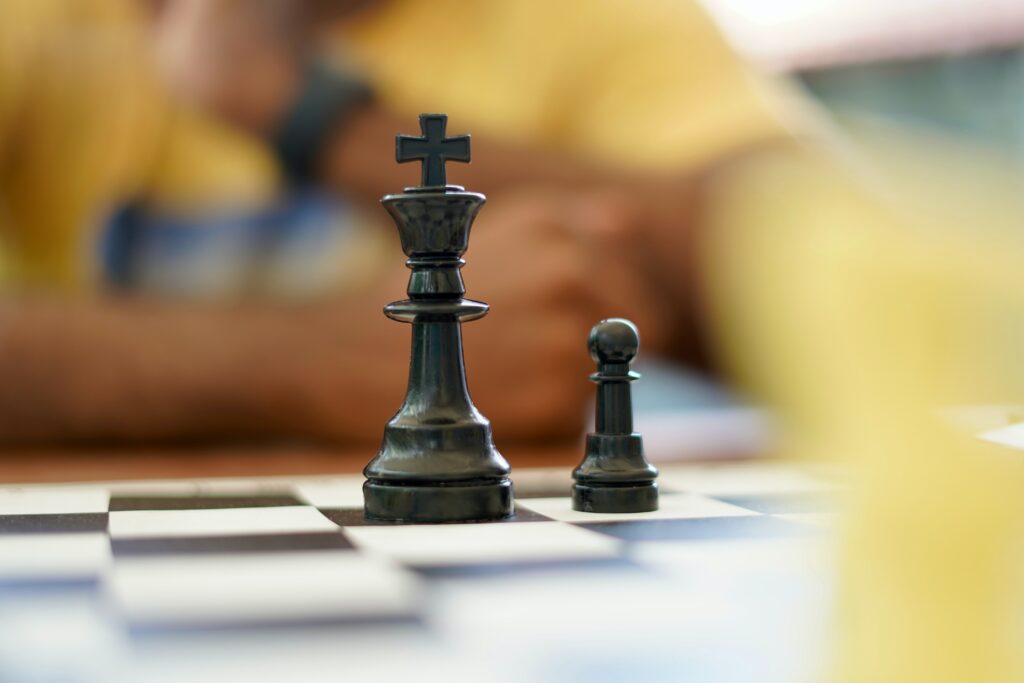 Part 1: The Surprise | Part 2: The Son of God | Part 3: God Himself
As far as the supremacy of this servant, Mark could end his account right here in the middle of chapter 1 and have made his point. But there's much more to say.
Mark spends just 2 verses noting that Jesus was tempted in the wilderness (Mk 1.12-13). He chooses not to say much—unlike his fellow evangelists Matthew (Mt 4.1-11) and Luke (Lk 4.1-13)—but what he says comports perfectly with the theme he's already established.
He uses the servant word—immediately—to begin the account. This man, who we've just learned is the Father's Son, in whom he is well pleased (Mk 1.11), is under orders again, and he obeys. The wording is so strong that we wonder if he even had any choice:
Immediately the Spirit impelled him to go out into the wilderness (Mk 1.12).
That's the NASB. The ESV and KJV use the verb drove.
I learned in my childhood in the American West that you don't drive people (especially Westerners!). You drive cattle; and nowadays you drive cars. But you don't drive people. People are free, with a right to self-determination.
Not this person. Not on this mission. Not in this circumstance.
The Spirit drives him. He impels him. And Jesus, the servant, obeys.
This obedience is not easy. He driven out into "the wilderness"—specifically, the wilderness of Judea.
If you've ever been there, you know that it's a hostile place. It's a desert, thus dry, and it's hot during the day and cold at night. Either one can kill you. In Jesus' day, it was where he set the story of the Good Samaritan, in which robbers set upon a Jewish man walking the steep road downhill from Jerusalem to Jericho (Lk 10.30). So if the climate isn't enough of a threat, there are always brigands to be concerned about. And, perhaps worse, the desert creatures—mammals, reptiles, insects—who can't be reasoned with. Mark tells us, "He was with the wild beasts" (Mk 1.13). If you're alone, and you obviously have to sleep at some point, what's to protect you from them?
In the desert, time is your enemy. There's no water, and no food, and the temperature extremes wear down your body. You can take a 10-minute walk in the desert and ordinarily be no worse for the wear. But if you're planning to stay for a while, you're going to need supplies.
Jesus stays for 40 days. And nights. No food, no water, and, as far as we know, no shelter. Any outdoor guide would tell you that that's not wise.
But Jesus is a servant. He does what he's told. He goes, and he stays.
Mark says very little about the actual temptation: "tempted of Satan" (Mk 1.13). We know, obviously, that he survived the testing, because the story continues for 15 more chapters. That leads us to think that he was successful in defeating the tempter—and of course Matthew and Luke, in their longer accounts, give us the details. We don't find Satan being finally crushed there; that will have to wait for the cross (He 2.14) and the final judgment (Re 20.10). But he meets the tempter on his ground, at his best and strongest point, and he is not defeated.
The Bible says that Jesus was tempted "in all things as we are" (He 4.15). Some wonder how that can be, given that he is God, and God is unable to sin. There's an area of theology that discusses that specific question, and conservatives are divided. In that discussion it's been suggested that Jesus' temptation was actually harder to endure than ours, despite his moral perfection—or perhaps because of it.
When we're tempted, the temptation lasts only until we give in. But Jesus never gave in; he endured all the temptation there was, to the bitter end.
And he won.
This servant is Lord of evil, and of its greatest proponent, Satan. Even as he is a servant "driven" into the wilderness, he overcomes the one who continually and continuously defeats us.
He is no ordinary servant.
Photo by Praveen Thirumurugan on Unsplash