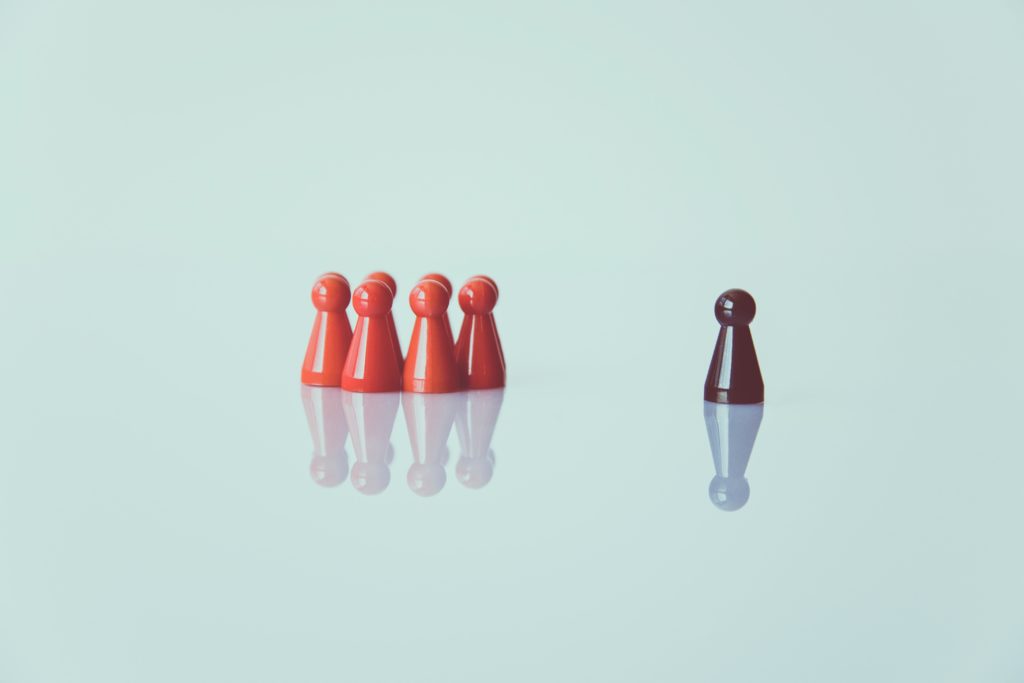 It seems to me that before we can think through arguments about race, we need to define our key term. What is "race," anyway?
And immediately we run into deep, deep trouble.
There's an old classic delineation of races as Caucasoid, Mongoloid, and Negroid. Whites, Asians, Blacks. But is that accurate?
What are Indians? Latinos? Pacific Islanders?
You can see the indecisiveness all over the census form.
This lack of any meaningful definition for race has resulted in all kinds of confusion when we try to implement race-based policies. In South Africa, post-apartheid, the culture recognizes 3 racial groups: White, Black (or "African"), and "Coloured"—which is anybody who isn't either White or Black. But that means that Indians, of whom there are many in South Africa, are lumped in with those of mixed race—what Americans used to call "mulattos"—who are culturally completely different from Indians. How does that make sense?
And speaking of "mixed race," how do you define that? Back when Americans cared about such things, "mulatto" meant someone with a white parent and a black parent; "quadroon" meant someone who had 1 black grandparent; then there was "octaroon" and "hexadecaroon" and so on. At what point is the person just "white" or "black"? It just gets ridiculous; according to the "one-drop rule," pretty much everyone in the USA is black. And I suppose that means we all ought to get along just fine.
Raced-based policy is simply unworkable and thus nonsensical. Or vice versa.
Does the Bible bring us any help?
Well, it begins by saying that all humans have 2 common ancestors, Adam and Eve (and, several generations later, Noah and Mrs. Noah). It doesn't speak of "race" at all. We're all "one blood" (Ac 17.26).
I highly recommend a book by my friend Ken Ham on this topic: One Race One Blood. It's clear, understandable, and solidly biblical.
The New Testament does use the Greek word ethnos for "nation," speaking of what today we would call "ethnicities" or "people groups." I'm inclined to think that we're more easily categorized by culture than melanin level, though history has demonstrated that cultural identities often arise from people's general preference for others of their own ethnicity.
So where did the races, or ethnicities, or whatever, come from? Why are we all so different in appearance?
Nobody knows.
Really.
If the Bible teaches that we all have common descent (and for what it's worth, my understanding is that many secular evolutionists would agree to a common human ancestry as well), then we have to conclude that all the variations we see today were contained in the original genetic code and manifested over time. How and when did they manifest?
Dunno.
We know that Noah had 3 sons, whose descendants populated the earth:
Shem's people appear to have populated the Middle East (Gen 10.21-31).
Ham's people appear to have populated the Middle East and North Africa (Gen 10.6-20).
Japheth's people appear to have populated generally north and west of the Middle East (Gen 10.2-5).
So where did the Chinese come from? Sub-saharan Africans? Native Americans, north and south?
Don't know. It doesn't say. Better reserve judgment.
I doubt that Mongoloids came from Shem, and Negroids from Ham, and Caucasoids from Japheth . It's clearly not that simple. Apparently those genetic characteristics manifested themselves over time, and certain features, melanin among them, tended to cluster in specific geographic areas (Africa, East Asia, and so on) largely because people weren't moving around as easily as we do today.
Upshot?
Well.
Between the fact that there's a lot we don't know about ethnicity, and the fact that what we do know leads us to minimize rather than emphasize the distinctions, ethnicity is a really lousy basis for theological and doctrinal decisions. Particularly in the body of Christ, it ought to pretty much disappear as a factor (1Co 1.24; Gal 3.28; Col 3.11) .
But the fact remains that still today, in spite of all those billions of years of evolution (?), we're still focused obsessively and passionately on the topic; and even within Christendom—broadly defined—people are making significant decisions based entirely on racial considerations. That fact suggests that there are serious needs to be addressed.
Hence the series.
Next time: some variations on the "common human ancestor" dogma.
Part 3Part 4Part 5Part 6Part 7Part 8
Photo by Markus Spiske on Unsplash