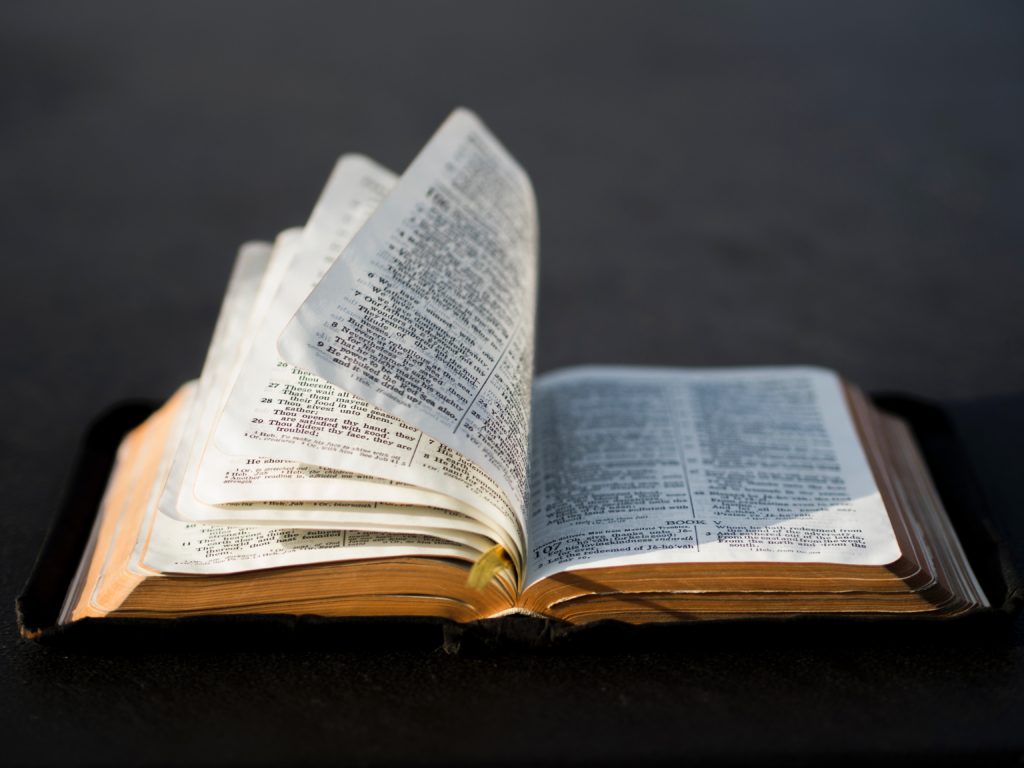 Thus far in our brief look into 2 Thessalonians, we've noted that when Christ returns, God's going to right all the wrongs, and that he's going to bring history to an end in his own good time, according to his plan and timetable.
So what to we do in the meantime? In the last post we saw a very brief statement of that, in 2Thess 2.15—we need to continue holding on to what we've been taught.
But there's more to it than that—and Paul has more to say in the next (and final) chapter. He speaks of a couple of general activities first—
We need to have a prayer life. We need to pray specifically for one another. Paul asks for prayer for himself (2Th 3.1-2), and he confidently (2Th3.3-4) prays for them (2Th 3.5).
We need to have a consistent pattern of following Christ. That's what he prays for them (2Th 3.5), and that's what he's so confident about (2Th 3.4).
Those two general activities can keep us plenty busy until he comes. But he gets more specific in the next paragraph.
We all know that Paul's epistles are "occasional"—that is, they're written to address specific situations or occasions. In this case, Paul has learned that there are people in the church who aren't working to support their families. Some interpreters speculate that they've quit working because they think Jesus is coming back very soon and they want to be ready—but the passage doesn't actually say that.
At any rate, they're sponging off the church's kindness. And these days we have a term for what the kind church is doing. We call it "enabling." Sometimes love has to be tough; you can't smooth the path for someone headed in the wrong direction.
And that's what Paul calls for here. We've told you, he says, that if someone is unwilling to work, he shouldn't eat (2Th 3.10).
Obviously Paul's isn't calling for hard-hearted starvation of the elderly and enfeebled. These were people who could work but were refusing to. And here Paul calls for tough love. He even notes that he had set an example of that when he was with them (2Th 3.7-9).
How should the church deal with the situation?
Don't give the lazy guy food (2Th 3.10).
Don't let him wear you down. Don't cave. You're doing a good thing (2Th 3.13).
Don't associate with him (2Th 3.14). Let him feel the sting of social penalty for unacceptable behavior.
But don't cast him aside (2Th 3.15). He's your brother. Guide him toward the joy of repentance. That's the whole point.
Don't lose your peace (2Th 3.16).
Wise words for all of us these centuries later, in a virtually identical culture. We're living in the brightest light, the light of Christ's return. Anticipating that, we get impatient with the brokenness all around us—and within us—and we're tempted to just find a quiet corner and hunker down waiting for the cavalry.
But God hasn't called us to do that. He's called us to live in a broken world, to deal with its brokenness every day, sometimes by doing hard things, things we'd rather not do. He's called us to persist in those difficult things, and even more, to do them with grace, continuing to spread The Story even as we feel the frustration that long waiting brings.
People who live through that kind of frustration, and who do so with peace, are testimonies to the truth of what they're persistently believing. Only God could bring peace to a person in that situation. Something supernatural going on here.
And maybe people will want to look into that.
Live on, my friend.
Photo by Aaron Burden on Unsplash