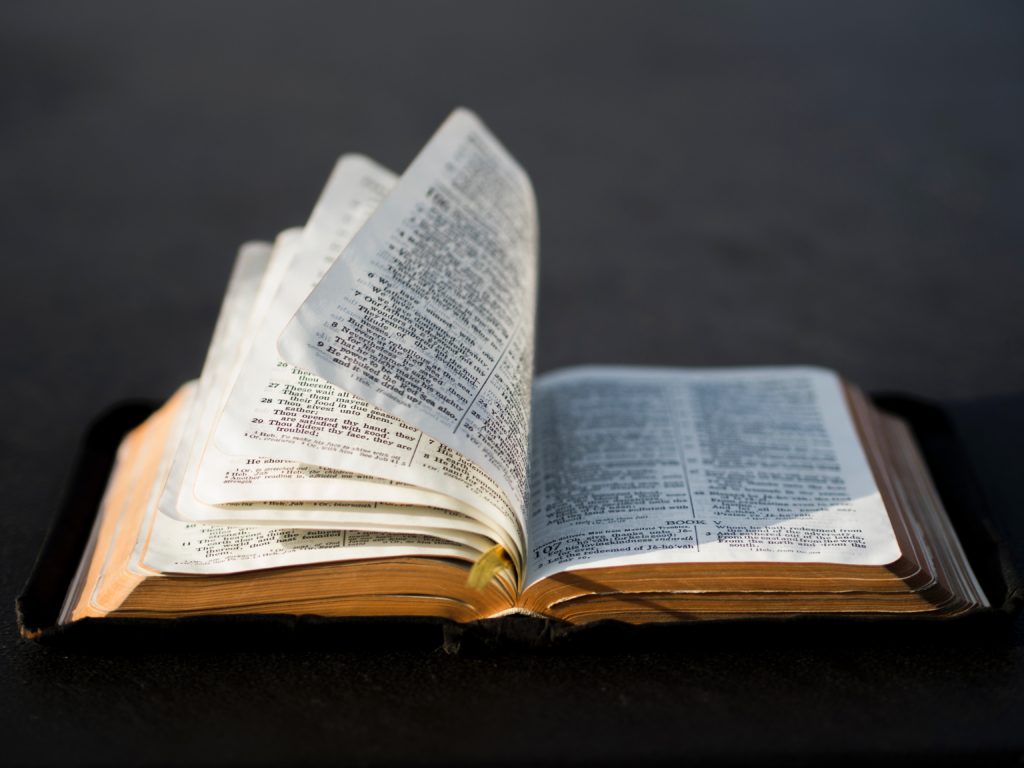 As we've noted, when Christ returns, God's going to right all the wrongs, correct all the injustices. That takes care of a lot of anger and frustration for us.
But we need to be careful how we anticipate. When Paul wrote this letter, the readers had apparently received a letter claiming to be from Paul, giving the impression that Christ had already returned, and they'd missed it (2Th 2.2). Paul went to the trouble of signing this current letter himself, so they'd have his signature to compare to any future letters (2Th 3.17).
What does Paul tell them here? He says the Lord won't return until several things have happened:
a falling away, or "apostasy" (2Th 2.3)
the revealing of a "man of lawlessness" (2Th 2.3)
the removal of a "restrainer" (2Th 2.6-7)
There a lot of stuff to argue about here. 🙂 As I've noted before, prophecy is hard, and we should expect to have our disagreements over the details without viewing one another as spiritually blind or weak on the authority of Scripture. Paul notes that he's explained all this to the Thessalonians in person (2Th 2.5-6), so he doesn't need to say any more. Many of us wish he had, but this is where God has left us for now.
Over the centuries people have tried to identify the "man of lawlessness," which many assume to be the same as the one that John in his epistles calls "the antichrist." The Reformers thought it was the pope; during World War II both Hitler and Mussolini were suggested; then Henry Kissinger; and even Ronald Reagan (6 letters in each of his three names, you know—666).
And who or what is the "restrainer"? Rome? the Catholic Church? Christians? the Spirit, who indwells Christians?
Nobody knows. Well, nobody but God, for now. And Paul, and apparently his readers, now long dead (2Th 2.6).
But there's one interpretation of this passage I'm pretty sure we shouldn't make.
Some people read 2Th 2.8-12 to say that if someone heard the gospel before the Rapture, then afterwards he won't be able to believe and be saved. God will send him delusion (2Th 2.11).
I don't think this passage says that. It says that God sends delusion to "those who are perishing" (2Th 2.10). Let's not read anything more into it than Paul put there. If it's the Tribulation period, and you want to come to Jesus, you come. He'll welcome you. That's what he does (Mt 11.28-30; Jn 6.37).
Paul's word for his readers is the very opposite of off-putting. He thanks God for choosing his readers for salvation (2Th 2.13). He has every confidence.
And what should we do with that confidence? How do we occupy ourselves as we live in this brightest light?
Stand firm. Hold on resolutely to what the apostles have taught (2Th 2.15).
We don't focus our efforts on when Christ is coming, or the details of how Christ's return is all going to work out in the end. We don't descend into wrestling matches about the details.
What do we do instead?
We live on.
We believe what God has told us, and we live out his plan for each of us individually, day to day.
Loving God (Mt 22.37).
Loving our neighbors (Mt 22.39). All of them.
Being ambassadors for Christ (2Co 5.20).
Taking the story of Jesus and his love to all who haven't heard, starting right here in our town and extending to the very ends of the earth (Ac 1.8).
And how do you think that'll turn out?
God's going to give us the strength to be faithful till he comes (2Th 2.16-17).
And when the time's right, he's going to come.
Right on schedule.
Just as he has always planned.
Live on, my friend, this day, and however many more days he's scheduled for you.
Photo by Aaron Burden on Unsplash