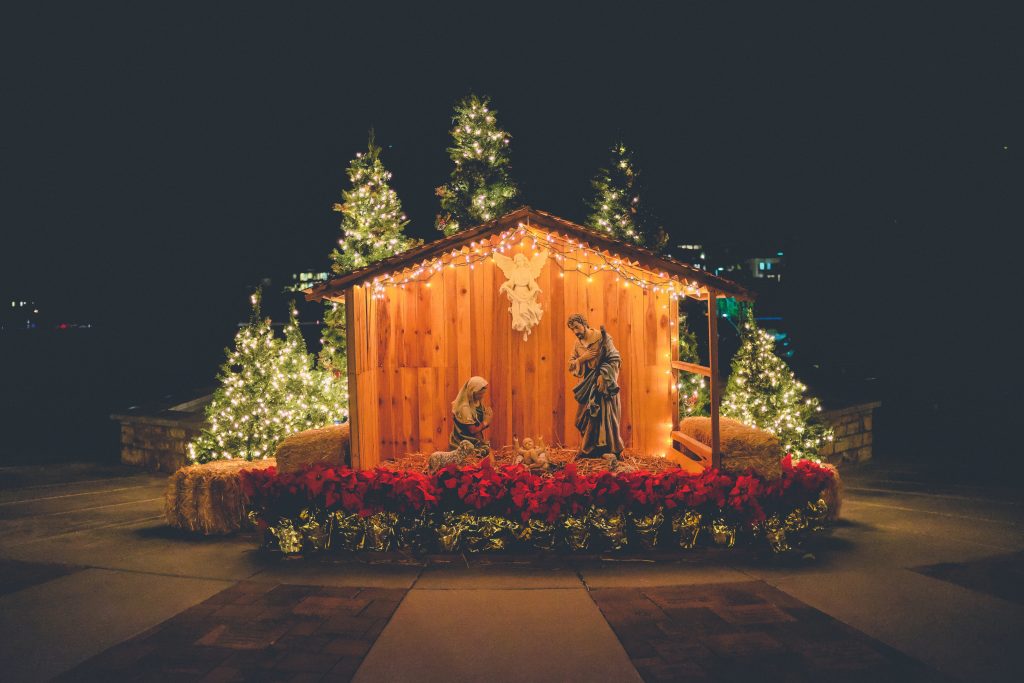 Last time we noted what the name Jesus means—and that enabled us to understand what the angel is saying to Joseph in Matthew 1—this baby is Yahweh himself, the one who saves his people from their sins.
God has become one of us.
Now Matthew's commentary on the angel's words follows unavoidably:
22 Now all this was done, that it might be fulfilled which was spoken of the Lord by the prophet, saying, 23 Behold, a virgin shall be with child, and shall bring forth a son, and they shall call his name Emmanuel, which being interpreted is, God with us.
Matthew is writing to Jews, presenting Jesus as the Messiah, the Christ. One of the most obvious ways he does this is by citing prophecies from the Hebrew Scriptures, what we call the Old Testament, and showing specifically how Jesus fulfills those prophecies. Note how often he says, "All this was done, that it might be fulfilled," or something similar—
Here, of the incarnation
2.15, of his time in Egypt
2.17, of the slaughter of the innocents
2.23, of his upbringing in Nazareth
4.14, of his preaching in Decapolis
8.17, of his healing ministry
12.17, of the Messianic secret
13.13, of the resistance by the religious leaders
13.35, of his parables
21.4, of the triumphal entry
26.54, 56, of his arrest, trial, and execution
27.9, of his betrayal
27.35, of the soldiers' casting of lots
The first prophecy he chooses to cite reveals the second name of Christmas.
Emmanuel. God with us.
I suspect that neither Isaiah nor his hearers understood the prophecy. They probably thought, God is with us, as he has been with Abraham and Isaac and Jacob, and with David and Solomon, and with our people throughout our history.
Yes, it includes that idea, but the prophecy embraces a much more intimate "with" than that.
He is going to join us, to become one of us. He's going to be not just present, but identified with us.
In theological terms, the person of the Son, eternally existent with a divine nature, is going to add to his person a second nature, a human one. He's going to get tired, and get hurt, and die.
And he's going to keep that human nature forever.
It amazes me that when God created the world, he knew that giving humans the ability to have a healthy relationship involved giving them the ability to choose—and that meant the ability to choose wrong. And that meant the possibility—nay, the certainty—of sin. And God knew that he would never allow his image to be permanently disfigured in such a way—that he would respond to our rebellion justly, with a sentence of death, and mercifully, with the opportunity for repentance and forgiveness. He would do whatever was necessary to be just and to justify—to rescue—his image. And he knew that justice would require an infinite sacrifice, which we would be unable to pay, and which he would be unable to pay either, because the penalty is death, and he cannot die.
So from the very beginning he knew that by creating humans, beings in his image, on whom he could bestow the joy of his friendship, he was committing himself to become one of them.
Forever.
What a commitment that was!
What a God he is!
Next time, a meditation on what happens when God becomes man.