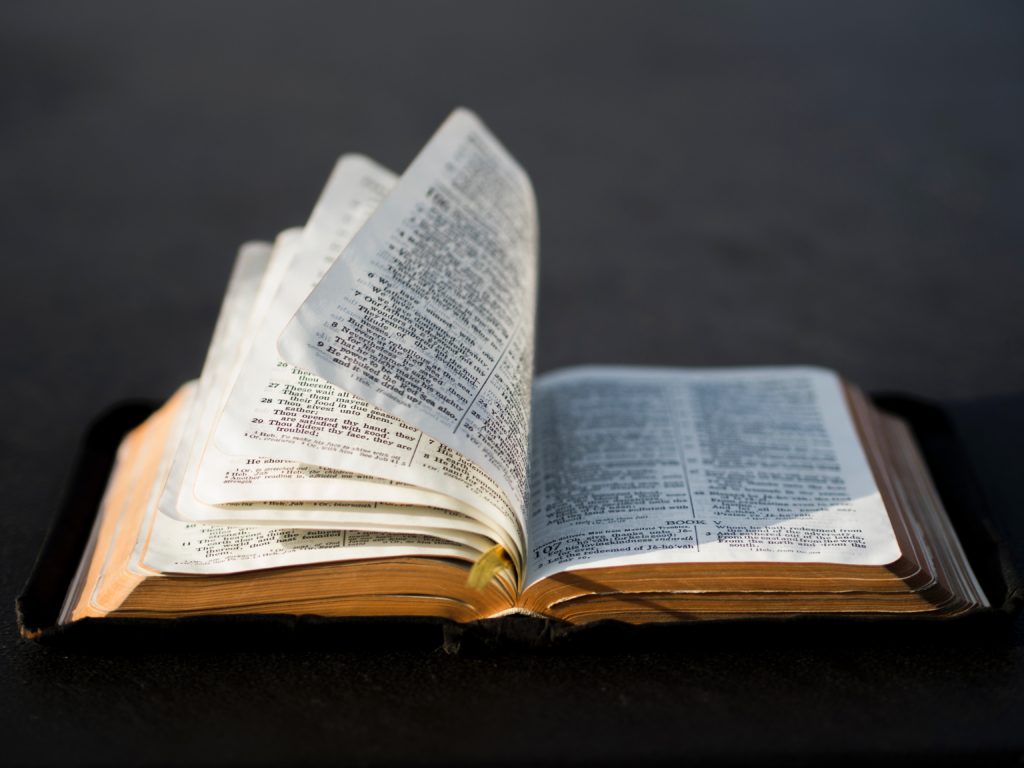 I've asserted my thesis–Biblical prophecy is intentionally designed to be difficult to understand before the time of fulfillment—but to be quite clear afterwards—and I've given a couple of biblical passages that appear to confirm it, as well as an example to give us a more concrete understanding of the principle. Now for the hard question in any assertion—
So what?
I know people who have spent their whole lives trying to understand biblical prophecy. I know others who are troubled, or even disgusted, by the arguments and disagreements that spring from such efforts.
Why can't we all just get along?
I think the matter we're discussing here helps us put the modern situation into perspective.
The Bible contains a lot of prophecies that haven't been fulfilled yet.
In many cases, God has designed these prophecies to be obscure until the time of fulfillment.
Just as Isaiah's hearers, in trying to imagine a scenario in which Isaiah 53.9 could be fulfilled, would have been very unlikely to imagine what actually happened, so we should expect that our interpretations of the obscure prophecies will be off the mark in ways both minor and significant.
Thus it is likely that believers who love God and his Word and study it deeply will come to different conclusions about what precisely the eschatological material predicts.
The current disagreement is not a problem or evidence of some spiritual failure in the church; it's exactly what we should expect.
So we have different views at the macroscopic level—
Premillennialists say that we should take prophetic passages just as literally as we take historical passages, because

Changing hermeneutical horses in the middle of the stream is inconsistent, and

Prophecies that have already been fulfilled have been fulfilled literally.

Postmillennialists say that if we really want to do that, we need to take literally Jesus' teaching that the kingdom would come not suddenly, but slowly, over a long period of time (Mt 13.31-33).
And amillennialists say that if we want to take it literally, we're going to have a problem with 7 heads and 10 horns. If there are clear contextual clues that we shouldn't take it literally, then we shouldn't take it literally. And isn't the new covenant supposed to get away from the physical, literal, external stuff anyway, and move to the inner person of the heart (Jer 31.31-33)? And isn't Jesus' kingdom eternal, and not limited to a mere 1000 years (Isa 9.7)?
And even among premillennialists there are differences of interpretation—
Pretribulationists say that if we can be surprised by the Rapture (Mt 25.1-13), then it must be the very next thing to happen on the prophetic timeline.
Midtribulationists say that the Rapture is described as the two witnesses being caught up to heaven (Rev 11.12), at the seventh trumpet judgment (Rev 11.15), the "last trump" (1Co 15.52), at the midway point of the 7-year tribulation.
Posttribulationists say that both believers and unbelievers will be resurrected together at a single return of Christ at the end of the Tribulation (Dan 12.1-3).
Every one of these interpreters has a point. But they can't all be right.
And maybe, based on what we've been discussing, just maybe none of them is completely right.
That means that we have to give one another some room to study, and think, and puzzle, and scratch our heads, and wonder. We need to hear one another's arguments without making our primary goal to win the argument for our side. We need to approach this puzzle with some sense of historical and hermeneutical understanding, one that holds our own views loosely and humbly, one that waits for the Great Clarity that will come when it all comes to pass.
Humility. Tentativeness. Openness, within the bounds of clear biblical teaching.
Brotherly kindness. Cooperative investigation.
Now, I should say that I'm a pretribulational premillennialist. And I'm pretty sure I'm right. 🙂
We ought to study, and think, and try to come to some sort of reasonable conclusion that accounts smoothly for all the biblical data. That's what theology does, as a matter of stewardship of the great divine gift of the Word. We can't just sit back lazily and be "panmillennialists—it'll all pan out in the end."
But we need to recognize our limits as well, and we need to recognize what those limits say about what kinds of doctrines are worth fighting over, and what kinds aren't.
Hmmm. Maybe I'll write about that one of these days.
Photo by Aaron Burden on Unsplash