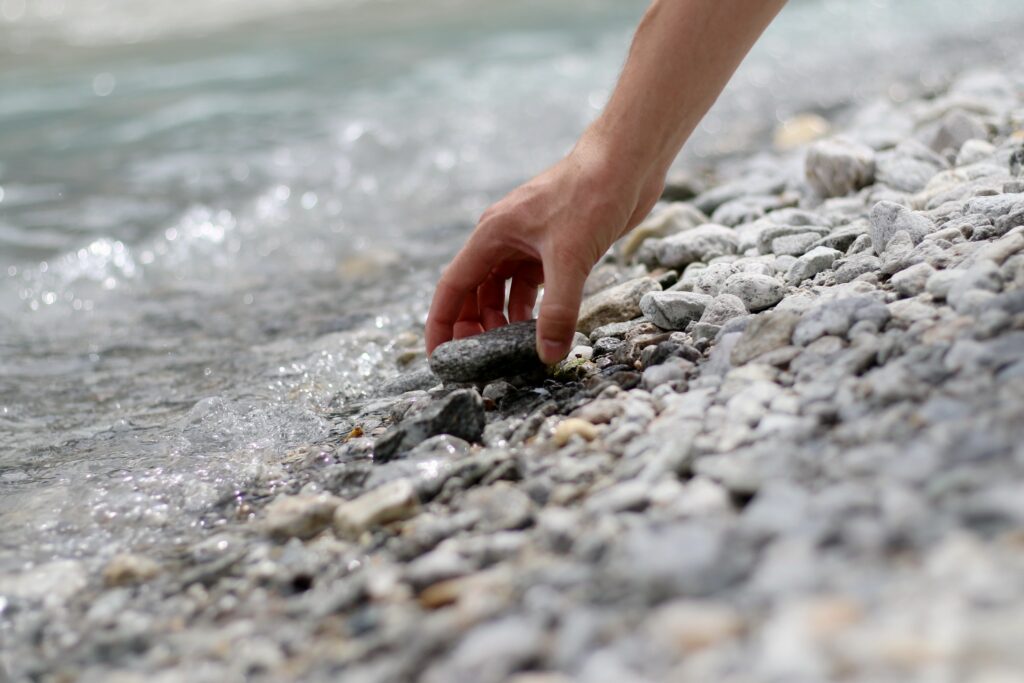 Part 1: Facing a Giant | Part 2: No Panic
When, like Timothy, you're facing a challenge that seems too big for you, it's helpful to know that there's no need to panic, because our Father has not given us a panicking kind of spirit.
But it's also helpful to know what he has given us. Paul specifies three gifts from an omnipotent, gracious, knowledgeable, and sympathetic Father. The first of these is power.
God did not give us a spirit of cowardice, but rather a spirit of power and of love and of self-discipline (2Ti 1.7).
There are two common Greek words for power. One means "authority"; it's the word used in Mt 28.18—"All power is given unto me in heaven and in earth." It's also used in Jn 1.12—"to them gave he power to become the sons of God." That's not the word used here, but it's worth noting that we do have divine authority, for the reasons specified in these two verses. Our commission to go and make disciples (Mt 28.19-20) comes directly from Jesus, who does have all the authority in heaven and in earth; and because his work has made us sons of God, we carry princely authority whenever we pursue his will.
But, as noted, the word translated "power" in 2Timothy 1.7 is the other word, the word that means "might" or "strength." As you've often been told, it's the word from which we get our word dynamite—though, as has often been noted (see, e.g., D. A. Carson, Exegetical Fallacies), you probably should ignore that fact, because since dynamite hadn't been invented in biblical times, it has no impact whatsoever on our understanding of the biblical text.
Very commonly in the New Testament it's used as one of the three Greek words for miracles. There's signs, which emphasizes the meaning of the miracle—they're not just done to entertain us, you know—and wonders, which emphasizes the effect on the eyewitnesses, and then miracles, which is our word, often translated "mighty works," which emphasizes the power of the miracle-worker. (The three terms are used together in Acts 2.22, 2Corinthians 12.12, Hebrews 2.4.)
Interestingly, though the word power in Matthew's record of the Great Commission is not this word, Luke's rendering of the same commission in Acts does include it:
But ye shall receive power, after that the Holy Ghost is come upon you: and ye shall be witnesses unto me both in Jerusalem, and in all Judaea, and in Samaria, and unto the uttermost part of the earth (Ac 1.8).
Luke had earlier noted Jesus' promise to his disciples that this power would come upon them:
And, behold, I send the promise of my Father upon you: but tarry ye in the city of Jerusalem, until ye be endued with power from on high (Lk 24.49).
And Paul prays for the Ephesian believers that they will "be strengthened with might by his Spirit in the inner man" (Ep 3.16). Same word.
This is something we have. It is the strength supplied by God, manifested in us. It's an irresistible force, an unstoppable strength; it's the arm of the Almighty, the raw power evidenced everywhere in his creation.
In fulfillment of Jesus' promise at the Great Commission, it's the power that was poured out on the disciples at Pentecost, the power that turned the world upside down (Ac 17.6).
It's what you need to get things done.
And God has given it to you.
God has given you the strength to do the hard thing, the thing that looks impossible, even though you're "just not that kind of person."
As long as your efforts are in the will of God, the strength is there to accomplish them.
Part 4: Love | Part 5: A Sound Mind
Photo by Astrid Schaffner on Unsplash