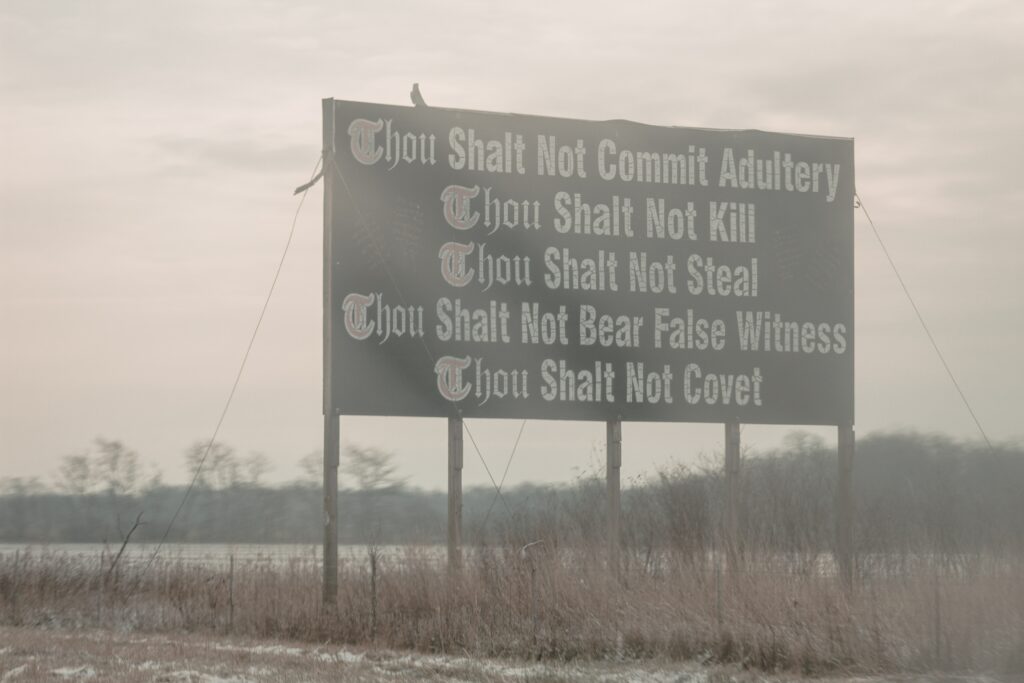 In Acts 5, we read of Ananias and Sapphira, a couple in the church at Jerusalem, who sell a piece of land and donate some of the proceeds to the church.
The Motive: Personal Recognition (Ac 4.32-5.2)
Hidden under the surface of this simple and apparently commendable act, however, are two key facts:
They do this immediately after many other church members, including a highly esteemed man named Barnabas, have done something similar (Ac 4.32-37).
They lie by saying that the money they've donated is the entire proceeds of the sale (Ac 5.2, 8).
It's pretty clear what's going on here.
Everybody's making sacrificial donations to the church. Ananias and Sapphira don't want to appear selfish, and they want a piece of the action; they want the praise of their peers, but they don't want to make the sacrifice Barnabas and others had made. And thus they're willing to lie to get it.
Nearly all sin is based in pride and self-centeredness: you want something for yourself more than you want God to be glorified. And this in spite of the fact that God has already given us "all spiritual blessings" (Ep 1.3) and promises much more to come (Lk 6.38).
What would you do for recognition? What would you do to have fellow believers think well of you? If you'd do something God forbids, then you've made yourself into an idol that you worship. Can you think of anything more ridiculous?
You know, the physicists tell us that you and I don't have nearly enough mass to be the center of the universe.
The Sin: Lying to God (Ac 5.3-4)
It's obvious that Ananias and Sapphira lied to the church; but at bottom, as Peter tells them, they lied to God (Ac 5.4b)—who, by the way, is omniscient.
How hopeless is that?!
Sin, you see, makes you stupid.
Like the bank robber who wrote the holdup note on the back of one of his personalized checks.
They didn't have to do any of this; as Peter tells them (Ac 5.4a), they were free to do what they wanted with their property and with the money they got from selling it. Did they really think God wouldn't know what they had done?
That's just stupid.
The Penalty: Death (Ac 5.5-10)
Ananias lies, and then he dies.
Does this penalty seem harsh?
I'll confess that it seems harsh to me.
But this is a direct act of God—Peter didn't call for it—and we know that God is just.
Now, in this country we don't have the death penalty for lying or stealing. I suppose there are circumstances in which your lying or stealing might get you killed—stealing copper wire from an electrical power substation is pretty risky—but you're not likely to be executed for lying.
But God is just, and in the end of time all the scales of justice will be balanced, and all evil will be accounted for. Don't put him to the test.
It doesn't stop with Ananias. His wife Sapphira doubles down on the lie, and she dies too.
Ananias, who is supposed to be a tender shepherd for his wife, leads her into sin instead of out of it. And her conspiracy just compounds the crime.
The Outcome: Fear (Ac 5.11)
And now the body, this body so eager to care for one another, this body so generous with their belongings, this body surrounded by the grace and power of God, is afraid.
That's what sin does—even to innocent bystanders.
It corrupts and disturbs and poisons everything it touches; it turns a delightful situation into a fearful one.
Now, this isn't how God wants us to live. "Fear not," Jesus said repeatedly (Mt 10.28; Lk 5.10; 8.50; 12.7, 32; passim). Perfect love, John says, casts out fear (1Jn 4.18). We sons and daughters of God should live as adults, not little children; we should be motivated by love, not by fear.
Sin keeps us from doing that. Living a lie keeps us from doing that.
Integrity matters, for so many reasons more than just reputation.
Photo by Sean Foster on Unsplash