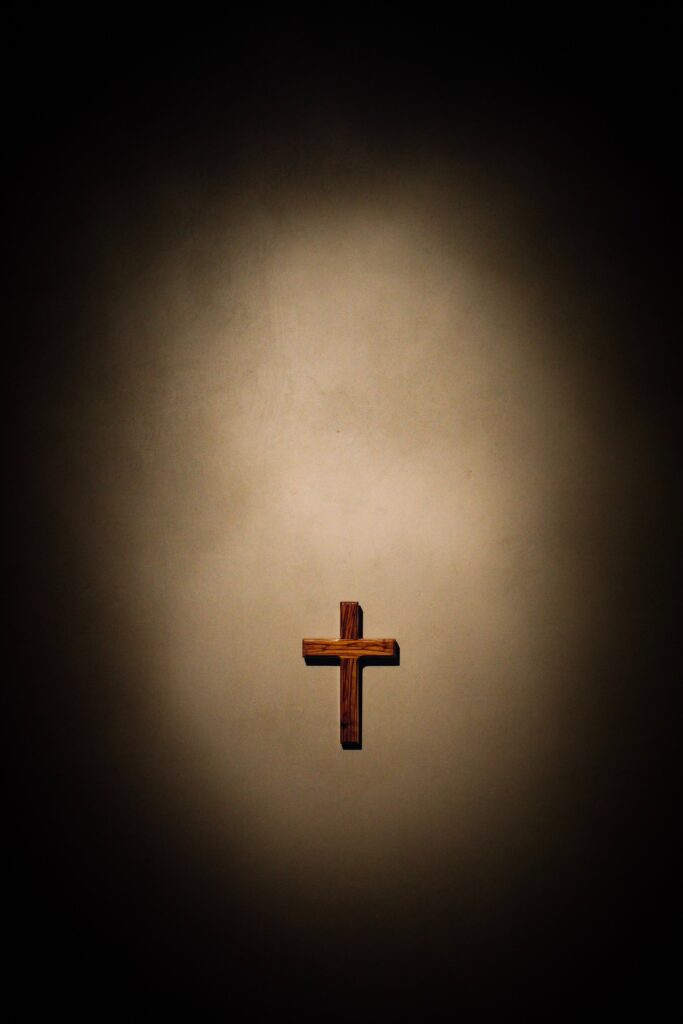 God's plan to have the seed of the woman crush the serpent's head by dying in Adam's place raises all sorts of questions. The most obvious, I suppose, is how such an arrangement can be just—especially when God himself declares that the sinner must die for his own sin (Ezk 18.4, 20). One atheist famously said that he refused to worship a "god" who would kill his own son for something he didn't do.
Like most arguments against God's ways, this one suffers from a significant logical fallacy: it fails to recognize a piece of the data that is central to the question. In this case, the key data point is that the Son died willingly; he volunteered. That single fact changes the whole scenario.
And the Son's willingness to be the sacrifice is but one of a list of qualifications that identify the substitute.
What would have to be true of whatever person could serve effectively as a substitute for Adam and for every other sinner?
Human
This substitute, whoever he is, must be one of us; he must represent us perfectly and wholly, and only another human being can do that. Paul speaks of him as a second Adam, of whom the first Adam was a figure (Ro 5.14).
But there's another reason the substitute must be human. The penalty for sin is death, and someone who cannot die cannot pay that penalty. No angel could do it, and God cannot either.
He must be one of us (He 2.14).
Divine
If the penalty for sin is death, then an ordinary man can by his death pay the penalty for only one (other) man. But the substitute for Adam's offspring must be able to die a death that will pay for millions of people; his death (and life) must be worth far more than any ordinary man's. Only a death of infinite worth can pay an infinite penalty.
This is a point that Anselm, the church father, made in his classic work Cur Deus Homo? (Why the God-Man?). Only a man can die, and only God can pay an infinite price. The only solution to our problem is the God-Man.
Sinless
One cannot be a substitute for someone else's sin unless he has no penalty to pay for his own sin. But where will we find a sinless human? There have been only 3 sinless humans in history: Adam and Eve were sinless for a time, but since then all of mankind has been covered by a curtain of sin—until God the Son pulled back that curtain by stepping into human flesh and defeating every temptation throughout every day of his earthly life.
Willing
As we've noted, if the substitute is not willing, then the transaction is fundamentally unjust. And an unjust transaction, rather than solving the sin problem, merely adds to it. In assuming a human nature, the Son announces, "I come to do thy will, O God" (Ps 40.6-8; He 10.7, 9). As omniscient, the preincarnate Son knew full well that he would be completely dependent on the Father during his earthly sojourn (Mt 11.27; 24.36; 26.39, 42; Jn 8.28), and he proceeded willingly (Jn 10.17-18; 18.11).
And conversely, God must be willing to accept the sacrifice of the substitute. And we find that not only is he willing, but the plan was his in the first place. In the words of the hymnwriter,
See the Father's plan unfold
Bringing many sons to glory.
In perhaps the most well-known description of the Son's vicarious sacrifice, written 800 years before the event, the prophet writes,
The Lord hath laid on him the iniquity of us all (Is 53.6).
And Paul adds his affirmation after the fact:
[The Father] delivered him up for us all (Ro 8.32).
And so we have a legal basis for a substitutionary atonement, as well as a list of qualifications. And we find that the only person qualified to act in that role is the very one who volunteers for it, at infinite cost to himself.
See the destined day arise;
See a willing sacrifice;
Jesus, to redeem our loss
Hangs upon the shameful cross.
Jesus, who but You could bear
Wrath so great and justice fair?
Every pang and bitter throe
Finishing Your life of woe.
Hallelujah! Hallelujah!
Lamb of God, for sinners slain!
Hallelujah! Hallelujah!
Jesus Christ, we praise Your name!
(Venantius Honorius Clementianus [AD 6th century], trans Richard Mant)
Next time: Why would he do that? And what has he accomplished?