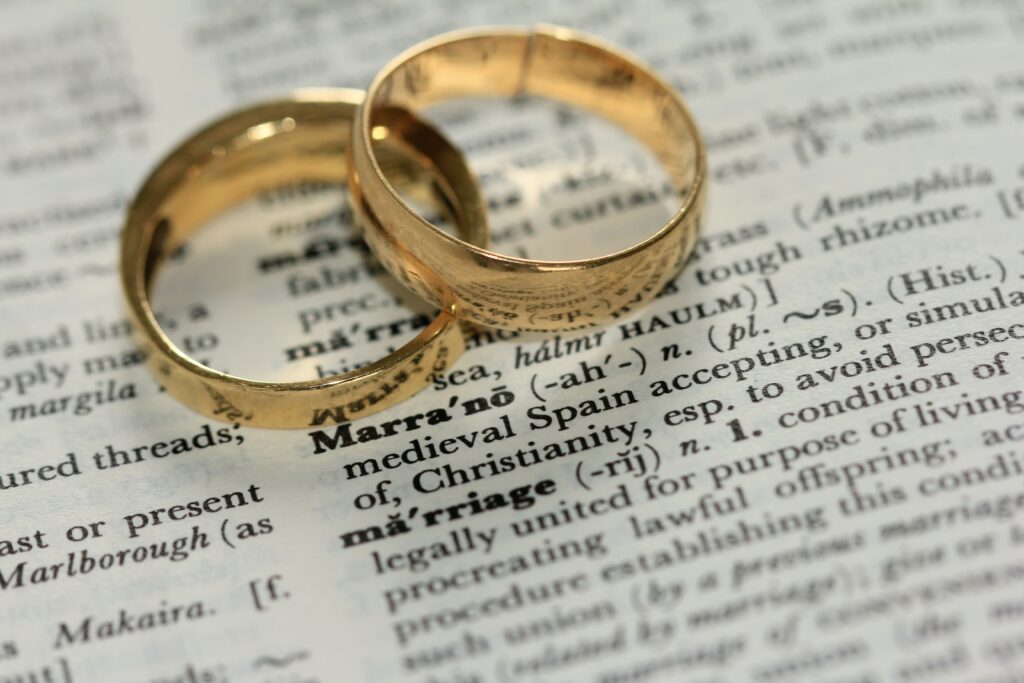 Hosea's experience with his wife Gomer is not just an ancient story with an obvious moral: marry someone with the character to be loyal. This is a story that began because God commanded it, with a command contrary to all common sense: "Marry a woman who will not be faithful" (Hos 1.2).
Unlike pretty much everyone else in the story, Hosea does what God tells him to—thereby condemning himself to a miserable marital relationship.
Why would God command such a thing?
God exercises flawless teaching technique, and he often uses educational methods that have proven over centuries to be highly effective. For example, he has Ezekiel repeatedly act out scenes for the exiled Jews in Babylon (Ezk 4.1-8, 9-17; 5.1-4; 12.3-7, 17-20). Here he's going to use a case study, implemented experientially, so its lessons will hit close to home and be both highly impactful and long remembered.
Hosea is going to be a character, the lead character, in a morality play. And, astonishingly, he's going to play the part of God, at God's request. A command performance, if you will. What actor would take on such a role, and at such real personal sacrifice?
Hosea's marriage represents God's marital relationship with Israel. He entered into a covenant with them at Sinai, a covenant most thoroughly expressed in the book of Deuteronomy, which Moses wrote down and delivered to the people just before they entered into the land that God had promised to them. He had made promises to them, great and precious promises, and they had responded with a corporate shout, "All that the Lord has spoken we will do!" (Ex 19.8). But from almost that very day the people had turned away and demonstrated a shallow view of the marriage and a lackadaisical commitment to it.
Now, centuries later, their pattern of infidelity has been consistent. Through the shocking infidelity of Gomer, Hosea's wife, God illustrates the many ways his people have broken his heart.
Let me count the ways.
She has worshiped other gods (Hos 2.8, 13), which God calls "other lovers." Idolatry, seen clearly, is spiritual adultery, even prostitution (Ezk 16.33). From its first days as a nation under Jeroboam I, the northern kingdom of Israel had worshiped at shrines—golden calves—in Bethel and Dan (the southern and northern regions of their land) (1K 12.25-33). King Ahab married the Canaanite princess Jezebel and then built a shrine to Baal in Samaria (1K 16.29-33). The astonishing thing is that Baal, the Canaanite god, was the supposed protector and prosperer of the Canaanites, whom Joshua's army had defeated in battle. How does it make sense to worship the gods of the people you've just defeated?! This is not only faithless, but it's just, well, stupid.
She has failed in her obligation to know the Law and its Lord. She is not practicing the attributes of God—truthfulness, faithfulness, kindness (Hos 4.1). She is not loving her neighbor. She has no interest in knowing what the Law teaches about God, let alone practicing it in daily life. She has rejected the Covenant.
She is turning to other champions—her own military leaders, and alliances with other nations such as Assyria and Egypt—for her strength and security (Hos 1.7).
She is practicing social Darwinism, with the powerful and connected taking advantage of—abusing—the weak, the poor. "There is swearing, lying, murder, stealing, and committing adultery; they break all bounds, and bloodshed follows bloodshed" (Hos 4.2).
So they have broken, and continue to break, the two great commandments: to love God, and to love your neighbor. Over centuries. Despite national commitment and promise to treasure the special relationship that God has granted them.
How does God respond to this?
He speaks with anticipation of the day when he will woo her back to himself (Hos 2.14-23), when his unfaithful wife will call him "my husband" and not just "my lord" (Hos 2.16). He speaks of "steadfast covenant love" (hesed) in his relationship with her (Hos 2.19). He still loves her and wants her back.
And as we shall see, Hosea will act out that role perfectly.
Photo by Sandy Millar on Unsplash