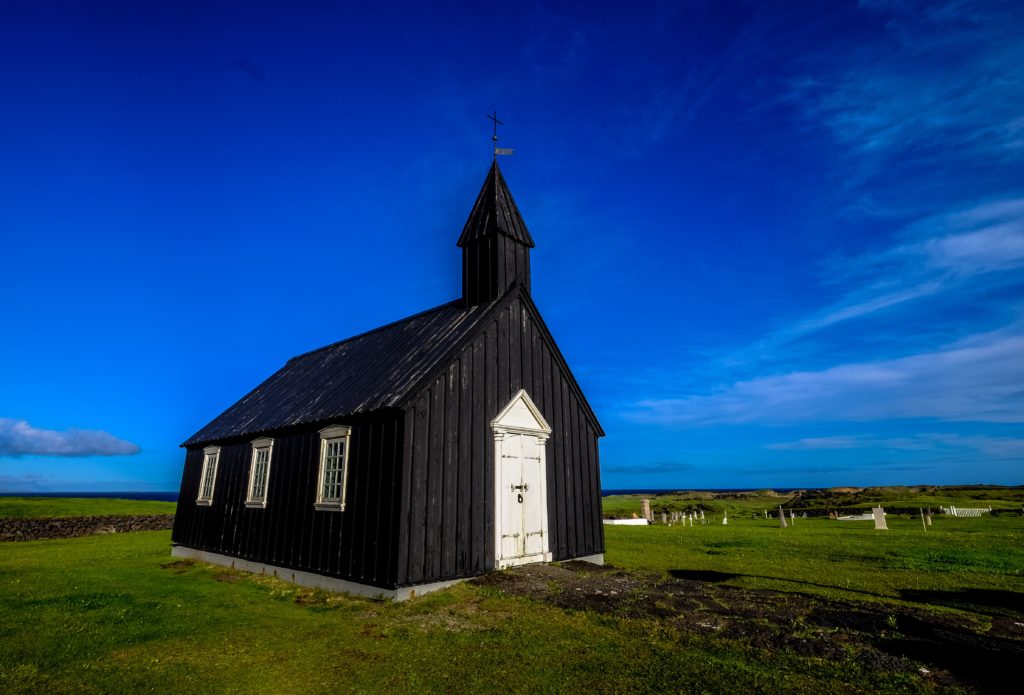 Part 1: Grow Up | Part 2: No Longer Children
We can't stop our problems by just gritting our teeth and trying harder not to be bad. We need what Thomas Chalmers called "the expulsive power of a new affection," a love for something good that drives out our earlier affection for what was destroying us.
In Ephesians 4.14, Paul has focused on the negative behaviors, but he doesn't leave us there. In verse 15 he moves on to the new affection.
"But speaking the truth in love, we are to grow up in all aspects into Him who is the head, even Christ" (Ep 4.15).
The verb here is interesting. Our translation, like most in English, says "speaking the truth." But the word "speaking" is not technically in the text. The word is a participle, all right, but it's just the verb form of the noun "truth." We might woodenly render it "truthing."
Now, I'm not criticizing the translations. We don't say "truthing" in English; we say "speaking the truth." That's the way the verb ought to be rendered.
But I would suggest that what Paul is commanding here is not just the surface-level, outward conformity that "speaking" might imply. It's not just saying things that are technically true but (intentionally?) misleading.
It's truthfulness. A deep, lasting commitment to being genuine all the way down.
If Jesus is the truth (Jn 14.6), then being committed to the truth is the only sensible way to be. Anything short of that is treason.
Note that the contrast in the context is being deceived, the way simple-minded children can be. We're not supposed to be like that. We're supposed to be controlled by the truth—to recognize, believe, accept, practice, and, yes, speak it.
How?
Paul gives two simple descriptors—
"in love." That may mean "with love as our motivation," and certainly our love for Christ, which issues in love for one another, can help us determine how we live out genuineness and authenticity. But it may also mean "by means of love" (what theorists call "the instrumental use")—which means that we demonstrate our genuineness outwardly, by actions on behalf of others that serve as evidence of our inward love and compassion.
"into Christ." Christ is to be our target, our goal. That means, of course, that we measure ourselves by him, that we love as he loves. But I suspect that it goes far beyond simple imitation. Christ is our focus, our aim, our goal; he is the reason we do what we do, so much so that we transcend thinking about our own interests and act sacrificially, as Christ himself "gave himself a ransom for many." Now, we're not going to be paying for anybody's sins, but we can follow his example in thinking of others rather than ourselves.
Study Christ; learn Him; focus on Him; make Him the top priority (that's what love is). As you then grow up into Him, you'll be a person of truth rather than a victim of trickery.
If we do this kind of thinking, one person at a time, what kind of churches would we have? What kind of spiritual, mental, and emotional health would we have there?
Interestingly, Paul goes on to describe something almost like critical mass. The church fits together, with each part doing what it's designed to do, until the body begins to construct itself. It doesn't have to think about growing, or try harder to grow, or obsess about why it's not growing. It just grows, because that's what bodies do when they're healthy.
And eventually, one great day, the church will be the kind of body that reflects gloriously on its Head.
May that day come soon.
Photo by Francesco Ungaro on Unsplash