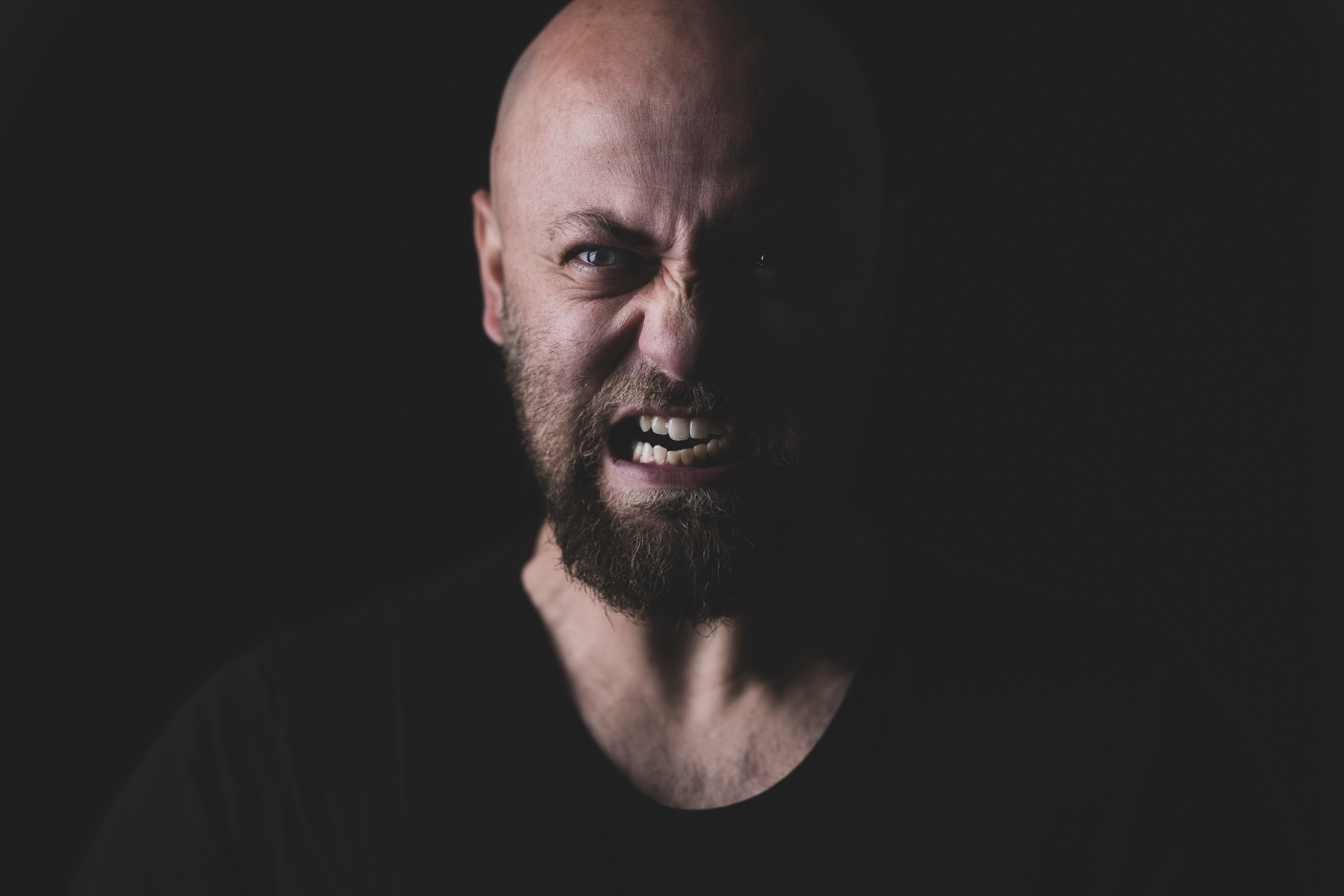 Do we? Or don't we?
Should we? Or shouldn't we?
I'm seeing a lot of anger these days, and I suspect you are too.
Interestingly, I'm not seeing much anger in my face-to-face life. There's busyness and the stress that comes with it, but nobody is losing it in my presence these days. Maybe your experience is different.
In writing, though, it's another story. Communication on social media is just … furious.
I wonder if there's a reason for the difference I'm seeing. When you're looking someone in the face, there are consequences of rage that tend to discourage you from going there. Online, though, there's some distance—sort of like the distance between you and other drivers on the road, where you feel free to let forth with the insults, because they'll never hear what you say. Your friends on social media will hear what you say, of course, but still there's a sense of distance there that we don't feel in person, and we perversely feel a little more free to let loose.
Anyhow, lots of angry people around.
As I read and consider what they have to say, I see a fair amount of frustration. A lot of people are angry because the world and the people in it are broken—by whatever definition they use—and they're angry that it all seems so senseless and unnecessary, that there seems to be no solution. I'm reminded of the Los Angeles riots of 1991, which resulted from a police beating of a black man, Rodney King, that was captured on video. (Sound familiar?) After several days of rioting, King spoke to the press, famously asking, "Can we all get along?"—to which the answer seemed—and seems— to be, "Well, no, we can't."
If your worldview isn't robust enough to account for what we're seeing all around us, then it makes sense to be frustrated and angry. Why won't people listen? Why won't they do the sensible—and virtuous—thing? Why?
The anger makes sense—but at the same time, it's not moving anything toward a solution. It's just a visceral expression of frustration. If only. If only.
The Bible warns against some kinds of anger, especially the prideful, the uncontrolled, and the destructive:
Anger slays the foolish man (Job 5.2).
A fool's anger is known at once (Pr 12.16).
He who is slow to anger has great understanding, but he who is quick-tempered exalts folly (Pr 14.29).
A hot-tempered man stirs up strife, but the slow to anger calms a dispute (Pr 15.18).
A man of great anger will bear the penalty, for if you rescue him, you will only have to do it again (Pr 19.19).
The pressing of anger produces strife (Pr 30.33).
Never take your own revenge, beloved, but leave room for the wrath of God, for it is written, "Vengeance is Mine, I will repay," says the Lord (Ro 12.19).
I am afraid that perhaps when I come … there will be strife, jealousy, angry tempers, disputes, slanders, gossip, arrogance, disturbances (2Co 12.20).
Now the deeds of the flesh are evident, which are immorality, impurity, sensuality, 20 idolatry, sorcery, enmities, strife, jealousy, outbursts of anger, disputes, dissensions, factions, 21 envying, drunkenness, carousing, and things like these, of which I forewarn you, just as I have forewarned you, that those who practice such things will not inherit the kingdom of God (Ga 5.19-21).
And these verses could be multiplied.
But I'll note that sometimes, according to the same Scripture, anger is justified.
More on that next time.
Part 2: Doing It Right
Photo by engin akyurt on Unsplash