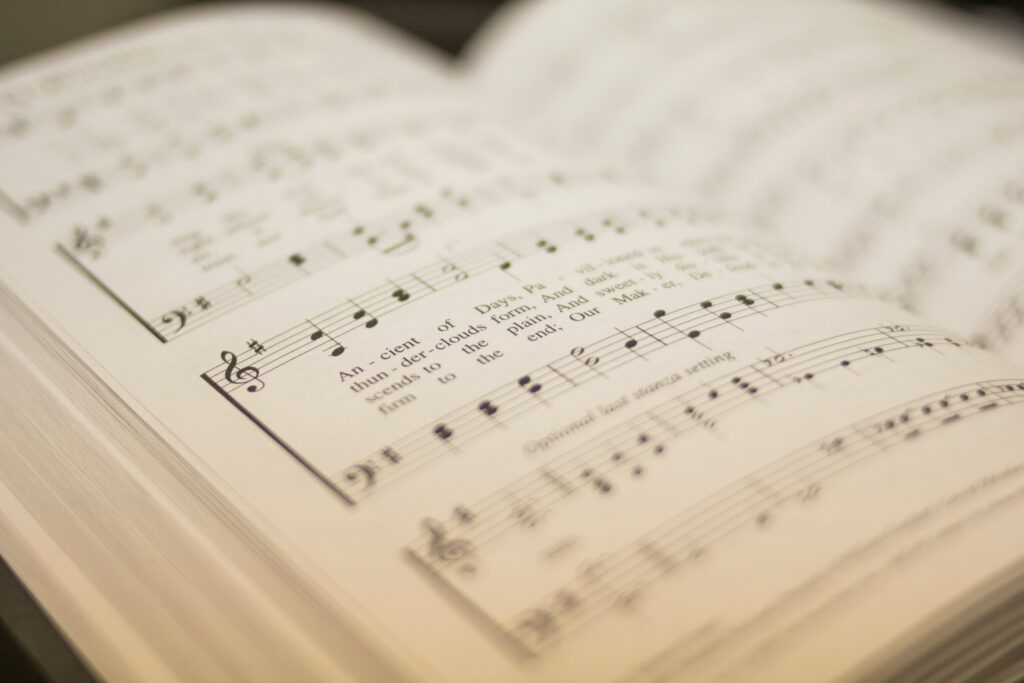 Part 1: Introduction | Part 2: Christ As Firstborn | Part 3: Every Knee Will Bow | Part 4: Morning Light | Part 5: Manifested, Vindicated
There's another probable early hymn in 1Timothy; it occurs near the end of the letter and functions as a closing benediction:
He who is the blessed and only Sovereign,
the King of kings and Lord of lords,
16 who alone possesses immortality
and dwells in unapproachable light, whom no man has seen or can see.
To Him be honor and eternal dominion! Amen (1Ti 6.15b-16).
If you've been with this series from the beginning, you may notice here one of the marks of potential early hymns: the passage begins with a relative pronoun referring to God—in this case, the Father, who is distinguished from the Son in 1Timothy 6.13 and who is said in 1Timothy 6.15a to be the one who will bring about the return of Christ (the "appearing," or "epiphany" in Greek).
The word epiphany is used 6 times in the New Testament, always by Paul, and all but one in the Pastorals (Timothy and Titus). In 2Thessalonians 2.8 it's associated with "brightness," and in Titus 2.13 it's called "glorious." The word is used only of God's appearing (never of an ordinary human's, even a VIP's), and in secular Greek it's always used of divine appearances.
Who is the one who will bring this glorious appearing of the God-man to fruition? How shall we describe the Father of our Lord Jesus Christ? The opening couplet tells us that he is "the blessed and only Sovereign": he is in charge of all things, and only he is in charge of all things.
Well, what about earthly kings? How does their sovereignty compare to his? The second line of the couplet gives us the answer: all those kings have a King, and all those lords have a Lord, who is God. In practical terms, there is no other sovereign. He alone is in charge.
We should remember that as Paul writes this epistle, he has appealed to Caesar—specifically Nero—and, after waiting 2 or more years in Rome for a hearing, he has been acquitted and released. (That's the way I see it, anyway.) Just before or just after the writing of this letter, a fire burns much of Rome, and Nero, apparently to divert popular anger against him, blames the Christians. Driven by his increasing madness, he begins to persecute Christians, throwing them to the lions in the Coliseum and notoriously using them as torches to light his garden parties.
It seems that he can do whatever he wants with Christians, or anyone else under his dominion.
It seems.
But in fact, Paul—who will lose his head to Caesar's executioners in just a few years—reminds us that things are not as they seem. There is only one God, and he is sovereign over all—even over sovereigns. Over those elected, and those not elected. Over those placed in authority by popular acclaim, and over those who seize power by brute force and rule in cruelty and dishonor.
He is sovereign, appearances be what they may.
The evidences of his sovereignty are inescapable.
First, he lives forever. Nero is dead. Charlemagne is dead. England's Bloody Mary is dead. Hitler is dead.
And everyone now in power, however great, whether good or evil, will soon, in the grand providence of God, be dead—as will you and I, if the Lord tarries. The mightiest kings of the earth lose their power and are mockingly welcomed to the world of the dead by those who have preceded them (Is 14.3-21).
Only God lives forever. Only he is truly sovereign.
There's another evidence.
He dwells in unapproachable light—beyond what we humans are even capable of surviving. He is glorious.
I was once lying on a beach—I won't say where—and along came a man in swim trunks, shirtless, clambering barefoot over some rocks in a jetty. I soon realized that he was a powerful US Senator—and I was struck by how ordinary he looked. No halo, no cloud of glory, no retinue. Just a man, and a fairly feeble one at that.
God is not like that. He has dominion, and he will have it forever, with our consent or without it.
Sing of him. Sing of his marvelous works.
Sing it in private and in public. Sing it to those you love, and to those you don't. Make it what everyone who knows you thinks of when they think of you.
Sing. 
Part 7: If and Then | Part 8: God and Us
Photo by Michael Maasen on Unsplash